Here are pictures from my trip to the ACC last Saturday for the Hall of Fame Game. The first one is blurry because we were literally as far away from the ice as possible. There were just numbers on the wall telling us where to sit.
Past inductees into the Hall of Fame welcome the Class of 2006
By the second period we had made the PPP move of the game to a pair of empty golds beside friends of mine. Hurray for apathetic fans!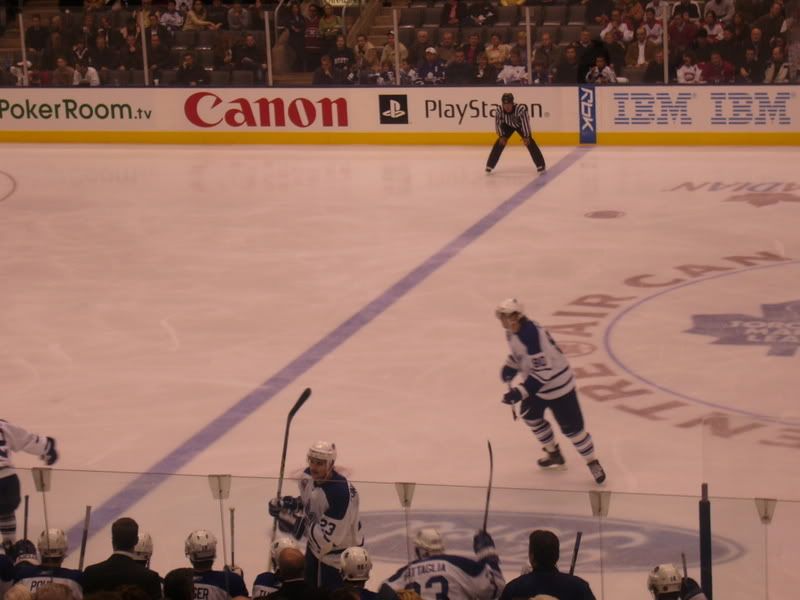 One half of the Soviet Bloc looks to change while Antro decides whether to forecheck or to join Poni on the bench.