The Leafs
Why would a hockey club turn its old Stanley Cup banners into paint tarps, though?
Maple Leafs 'lost' 1962 Stanley Cup banner re-appears | Toronto Star — "It was the only one of the Leafs original Stanley Cup banners not used as a paint tarp and now it's being preserved."
NHL reality series battles Maple Leafs GM's publicity phobia | Yahoo Sports — "So Auston Matthews, William Nylander and Mitch Marner will all get a spotlight on the show. Yes, despite the fact that Lou Lamoriello, notoriously one of the most exposure-phobic executives in hockey when it comes to marketing his players, is their boss."
Toronto Maple Leafs rookie Matthews hits 10-game drought | Globe and Mail — "William Nylander, lingering in Matthews's shadow all season, scored the Leafs' sixth and final goal in a 6-2 win over the Nashville Predators. It was the first goal for the 20 year old since Oct. 25, a dry spell of nine games that was actually equal to Matthews's in length, even if it wasn't getting as much attention."
Toronto Maple Leafs: Expansion Draft Targets | Editor in Leaf — "Given the success the Toronto Maple Leafs rookies are having thus far, it's a relief that pretty much all of them are exempted from the Expansion Draft in June."
Toronto Maple Leafs: Is Dougie Hamilton Really Available? | Editor in Leaf — "The Toronto Maple Leafs need a quality right shot defender, and Dougie Hamilton's name is all over the rumor mill."
Toronto Marlies Week in Review: November 16 | MLHS — "Toronto's inconsistent play on the road so far this season was encapsulated in a pair of games against Atlantic Division teams this past weekend."
Toronto Maple Leafs: 4 Potential Trade Partners to Improve the Blueline | Tip of the Tower — "With the Toronto Maple Leafs needing to upgrade the blueline, we look at four teams that have players who could be targets at some point this season or in the offseason."
Leafs Prospects Dominating OHL | THW — "Two Leafs prospects, both selected during the 2015 NHL Entry Draft, have quickly become not only star players in the OHL but perhaps, more importantly, quality pieces of Toronto's rebuild moving forward."
The League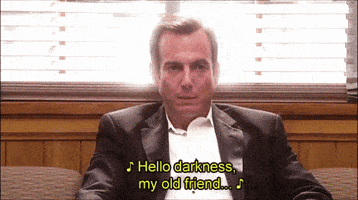 Stamkos out indefinitely with torn lateral meniscus | Raw Charge — I think the proper response is, "*&#@."
Taylor Hall has knee surgery and will be out up to a month | Edmonton Journal — "Sometimes the world moves in strange ways, like the revolving orbits of Taylor Hall and Steve Stamkos. Hall got traded to New Jersey the same June 29 day that Stamkos decided he'd sign back in Tampa rather than with Toronto Maple Leafs, and now Hall has had left knee surgery the same day Stamkos is diagnosed with a torn lateral meniscus which could put him out for weeks."
Flames forward Gaudreau fractures finger | Hamilton Spectator — "Calgary Flames forward Johnny Gaudreau was scheduled to undergo surgery Wednesday to repair a fractured finger."
DOWN GOES BROWN: THE NHL'S FIVE MOST CONFUSING TEAMS | DGB — "I'm confused. Are you confused? Because I'm confused. Five weeks into the NHL season, certain things are starting to make sense. Good teams are good, bad teams are bad, and most of the league is stuck somewhere in the middle. And that's fine – I can get my head around that. But there are certain teams that I just can't figure out."
How players try to game NHL's advanced stats | USA Today — "We have businessmen" in this league and "they will throw pucks from anywhere to get a better Corsi," Trotz said.
Is 3rd season the charm for young NHL forwards? | CBC — "While Winnipeg's Patrik Laine (league-leading 12 goals) and Toronto's Auston Matthews (four-goal NHL debut) have stolen the spotlight in Canada, five players south of the border are making noise and poised for breakout seasons. We profile them here."