Today is an exciting one for Phil, so it's time to say it like it is: people who want Matt Murray or Sidney Crosby to win MVP have suspicious motives. There is a lot of Phil news today, so I'll lead with that.
Phil!
Phil!

—

Phil Kessel

(@PKessel81) July 21, 2013
Conn Smythe Power Rankings: Phil Kessel takes top spot; Murray, Crosby in hunt | CBS Sports
"As of now, though, based on the entire body of work in the playoffs, three players stand out as the Penguins' best candidates for the Conn Smythe -- Phil Kessel, Sidney Crosby and rookie goalie Matt Murray."
Phil Kessel's playoff performance is proof he was fine in Toronto | Mirtle
"Kessel was demonized in Toronto, especially when it all came apart last season. He was deemed unwilling to fit into a team concept and to play a brand of hockey that could win big games. He was seen as an out-of-shape goal suck capable of only one thing: flinging the puck into the net every few games. It wasn't a fair characterization, then or now."
Phil Kessel, free of the Toronto fishbowl, is the star of the Stanley Cup Final | USA Today
"But if you are looking for the Penguins' best player in the Stanley Cup Final — which they lead 3-1 after last night's victory over the San Jose Sharks — the answer is clear: It's Phil Kessel, who may be one of the under-appreciated and misunderstood athletes in all of sports."
2016 Stanley Cup Final: 3 things we learned from the Penguins in Game 4 | SBNation
"Another ho-hum game from the hot dog man. Kessel had the primary assists on both Ian Cole and Evgeni Malkin's goals, giving him 22 points in 22 playoff games this year. He also paced his entire team in shots and very nearly created a responsive goal seconds after the Sharks made it a one-goal game in the third period. He was the most important player on the ice for either team. Again. Another dagger to the heart of that dumb "you can't win with Phil Kessel" narrative."
Kessel doesn't care about the Conn Smythe | TSN
Oh TSN. This headline has so much spin on it I'm reeling. Kessel said he just wants the team to win, and THIS is what you do with that? For shame.
Crosby, Kessel, Murray in discussion for Conn Smythe Trophy | CBC
"But mostly, what Crosby has shown is a leadership that might have been missing in recent playoffs. His control on the ice was on full display when Crosby helped orchestrate Conor Sheary's Game 2 overtime winner from the faceoff circle."
Starkey: What does Toronto think of Kessel now? | Trib Live
"Phil Kessel doesn't seem like the kind of guy who gloats or seeks revenge. So if the Penguins win the Stanley Cup, he probably won't haul it to Toronto, stand in the middle of Front Street during rush hour and slowly eat hot dogs out of it while tossing bun crumbs at his critics' feet. He probably won't fill the Cup with beer and dump it over the heads of Dean Lombardi, Brian Burke, John Tortorella and anyone else who had a hand in leaving him off the United States' World Cup of Hockey roster, either. But would you blame him if he did?"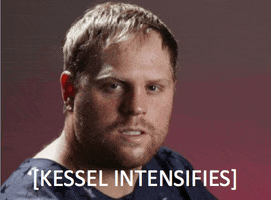 Logan Stanley Scouting Report – 2016 NHL Draft | MLHS
"There is a lot to like and the progression he's shown this year is incredibly impressive. I just don't like the track record of using high picks on players like Stanley — that being huge defenders who project as stay at home defenders at the next level. The game is evolving, and while size will likely always be king, it's built on speed more than anything now. I think that negates some of the impact that a guy like Stanley can have at the NHL level."
Toronto Maple Leafs: Managing Expectations | Editor in Leaf
"I am taking on the responsibility right now to bring Toronto Maple Leafs fans back to reality. And that reality is that we are still going to suck next year. We will be better, no doubt. We may be much much better, but we will still suck."
Gauging the Maple Leafs Roster Moving Forward | Hockey Buzz
"Looking at the Leafs depth before this year's 2016 NHL Draft, you will notice the Buds are thin on defensive prospects compared to forward prospects, but are looking rather weak in the goaltending department. Expect this to be resolved at the upcoming draft and free agency. There are a number of different ways the Leafs management can go about this, whether it be the long term plan of strictly drafting, or using picks and prospects through trade to acquire specific pieces they see fitting."
Mitch Marner will adjust strategy for Maple Leafs training camp | Sportsnet
"Like so many 18-year-old rookie hopefuls and first-round picks, Marner said he suffered from a case of the jitters in 2015. Afraid to make a mistake, he opted for the safe, simple play in camp instead of trying to create scoring opportunities — the strength of a kid who models his game after Knights alum Patrick Kane."
#AFTERAUSTON: RASMUS ASPLUND | TLN
"One of the top prospects coming out of Sweden this year, Rasmus Asplund is a significant contender for a pick by the Leafs once they've nabbed Matthews. Asplund is a centerman for Farjestad in the SHL. He will certainly be someone the Leafs take a look at for their late 1st and early 2nd round picks."
Other Stuff
2016 NHL Draft Rankings: Tom's Final List | BT
"The hot takes will still be plentiful as someone will inevitably overvalue an extra half inch at the combine but any rankings now will be likely to limit recency bias and take a look at a prospect's true value in relation to his peers."
NHL sues NHLPA to vacate Wideman suspension | TSN
"The National Hockey League has applied for a judicial review, a form of a lawsuit, against the NHL Players' Association to vacate the reduced 10-game suspension of Calgary Flames' defenceman Dennis Wideman."
The NHL Has Decided Whether Las Vegas Will Get A Team, But Isn't Saying | Deadspin
"So, right at this moment, some powerful hockey people know whether we'll be getting new teams for the 2017-18 season—and they won't spill the beans."
NHL commissioner Gary Bettman says Hurricanes relocation rumors unfounded | News Observer
"NHL commissioner Gary Bettman, saying he hoped to 'take down the temperature' on speculation surrounding the Carolina Hurricanes, said Wednesday the franchise was on sound financial ground with owner Peter Karmanos Jr. and called relocation rumors unfounded."
Pittsburgh Penguins have everything to gain, San Jose Sharks have nothing to lose in Game 5 | ESPN
"The Sharks, meanwhile, appeared loose and at ease with their role in this evolving drama. As coach Pete DeBoer noted, it was pretty much business as usual at the Sharks' skate Wednesday, with guys seemingly enjoying what could be their last full workout of the season." Goddamned hippies.
I want to thank all of the Toronto fans for all the support you have shown me.I will miss you and this city and always consider Toronto home

— Phil Kessel (@PKessel81) August 23, 2015