By the way, I now use American spelling solely to mess with y'all. I love my PPP family!
Hockey News
Toronto Maple Leafs: Decisions To Be Made For Expansion Draft | Editor in Leaf
The Toronto Maple Leafs will have the option to protect eight skaters or seven forwards and three defenders – the latter of which is likely going to be the route for the Leafs.
Las Vegas NHL Franchise Down to Four Options for Team Name | THW
The Las Vegas NHL franchise won't be playing hockey this season, but that doesn't mean that they won't be getting their ducks in a row in the mean time.
The Roster Crunch | Leafs Hub
"I decided to take a closer look to see who the 14 forwards would be to start opening night (23 man roster. 14F, 7D, 2G)"
Maple Leafs' Top 25 Under 25: Why we should believe in Kasimir Kaskisuo | PPP
It me, writing about Kaskisuo.
KHL coaches scuffle during preseason game (Video) | Puck Daddy
"Popikhin decided that since their players were racking up the penalty minutes with some skirmishes on the ice they wanted to get involved as well."Dallas Stars Future Outlook: Summer 2016 Edition | DBD
"One of the things that separates the good NHL franchises from the truly great NHL franchises is the ability to be a top team for long periods of time."
How do the Sabres stack up on an organizational level? | DBDB
"The Score ranked all 31 NHL teams based on different organizational aspects, and the Sabres finished in the middle of the pack."
Staal to Center Wild's Top Line | THW
Eek.
Captain of the Farm: A history of AHL captains | HEOTP
"As the IceCaps search for a new captain, a quick review of past farm team captains indicates a lack of NHL success." Truth, throughout the minors.
WATCH: Sidney Crosby plays 2-on-2 shinny, is better than everyone | Pensburgh
A fine piece of fluff by our Ari.
Inside look at Winnipeg Jets | NHL
Must we?
Peters to Fit in World Cup | THW
I do love this coach. Hope the Canes do well next season.
And finally: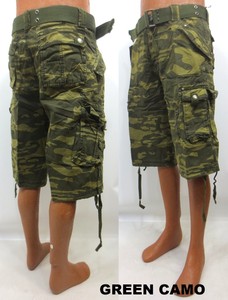 We've discussed cargo shorts, but how about CAMO ones?