Jaromir Jagr is the only active player in the National Hockey League who was born before me, by exactly one year. In fact, he's the only player still active from his 1990 draft year -- although occasionally, he'll share the ice with a retired member of his draft year who is now a referee. Looking through the 1990 draft is pretty fascinating. And especially when you look at who Jagr has been traded for throughout his career. This breaks the brain (images from that article):
July 11, 2001: Pittsburgh trades Jaromir Jagr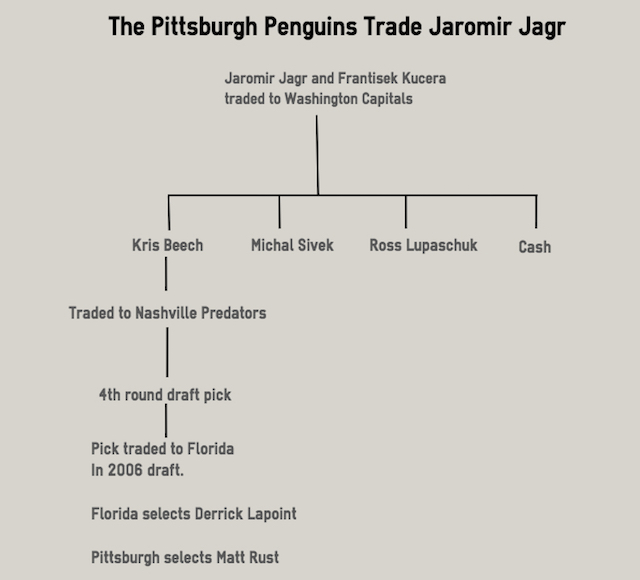 January 23, 2004: Washington trades Jaromir Jagr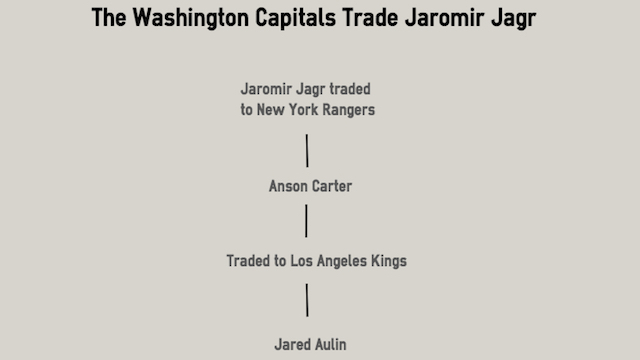 April 2, 2013: The Dallas Stars trade Jaromir Jagr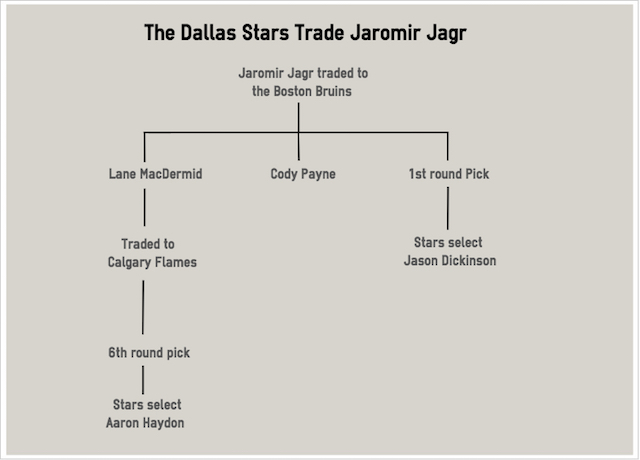 The article (written last season) concludes thus:
In total there are 11 players -- whether they were traded directly for him or the result of trades that followed the initial trade -- on the Jagr trade chains shown above. Those players combined to score 234 goals in their entire NHL careers, both before and after they were traded for Jagr (and 202 of those goals belonged to Carter). Jagr, as of Thursday, has scored 716. And counting.
Wow. Anyway.
Go Leafs go!