Good morning!
Summer is nearly over, but don't fear — Leafs hockey is almost back!
Yesterday was the first day of training camp, and preseason starts this weekend with a game against Ottawa on Sunday. The first day of training camp is never that eventful, but we did get some pictures and video of the new guys in Leafs' gear.
Speaking of new guys, did anyone else forget that Guy Boucher is the new PP coach?
One newbie who wasn't part of training camp was recent addition Simon Benoit, who was out with a day-to-day back injury.
Keefe also made sure to get the hype train started from day one by singling out all of the young forwards as standouts.
As much as my confidence is quite shaky in Robertson really panning out, I am really excited to watch him play this year—hopefully without any more injuries.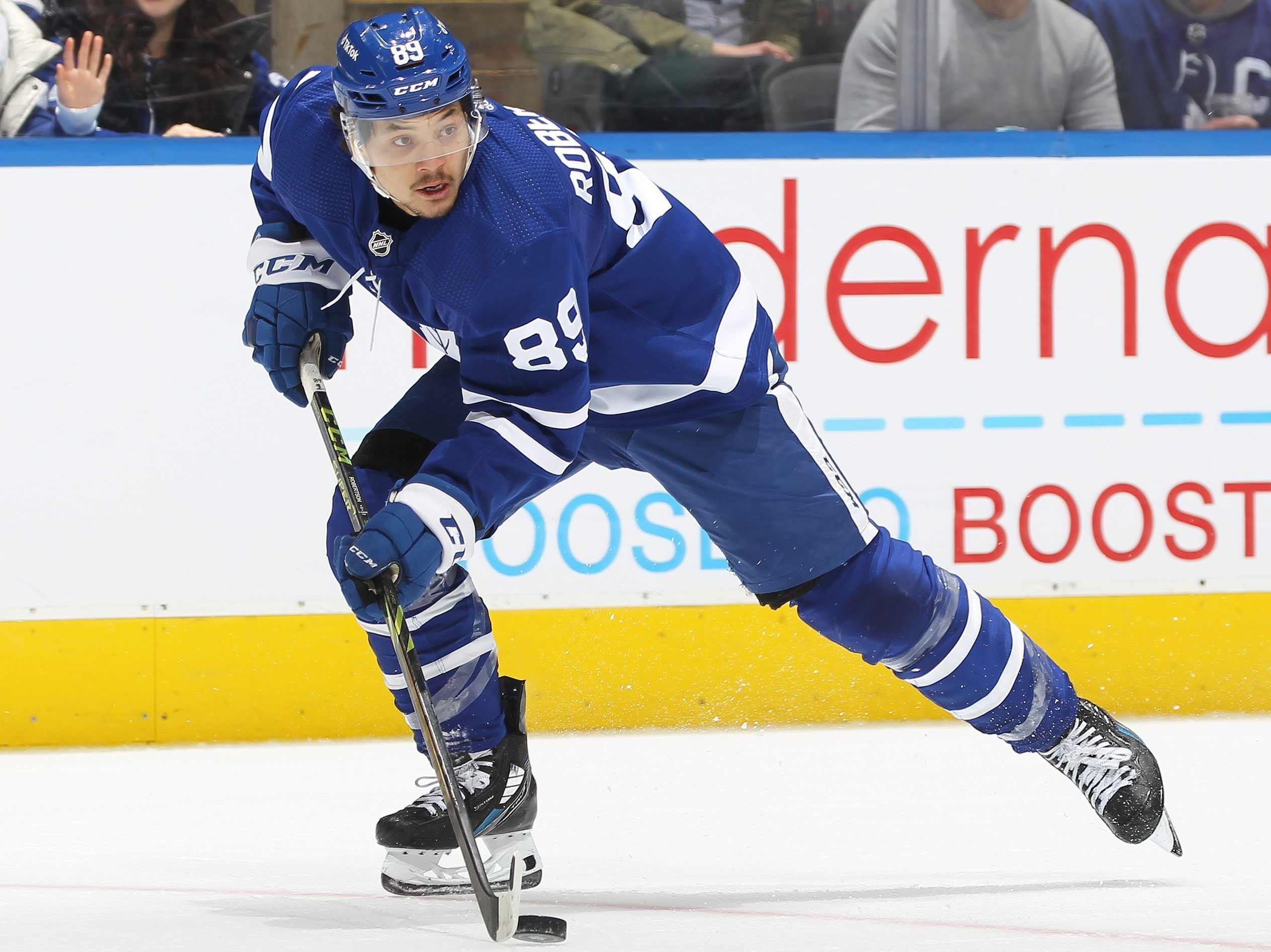 Another fun thing that was revealed yesterday is that Samsonov's new mask wasn't entirely inspired by CuJo. Instead, he was thinking of Toskala.
https://thehockeynews.com/nhl/toronto-maple-leafs/news/maple-leafs-goaltender-ilya-samsonov-reveals-story-behind-brand-new-mask
Let's hope he was just looking at Toskala's mask for inspiration!
There's been a bit of a media buzz in the past few days on Nylander starting camp as a centre, which has at least slowed the incessant drama cycle on his extension talks that bubbled up in the more boring parts of August. That said, Willy made sure to shut down the remnants of that talk today:
I'm sure nobody will bring it up from now on!
We really don't deserve him.
In other hockey news, there's been some discourse lately on getting the refs to speak after games. It's an idea that has a lot of support among fans, and sounds great on paper—I would love to know what the refs are thinking on some of those calls. The NHL, as is expected, said no. That said, I think the arguments about ref anonymity in the following article make sense. Either way, the current model where fans just get really angry on a weekly basis and the NHL shrugs (or gives an offending player a post-hoc fine) doesn't really work.
Earlier this summer, Ottawa's search for a new owner seemed to be everywhere in hockey news. I'm not sure if it was me or the latter part of the sale just wasn't reported on as much, but anyway I don't remember hearing about the new owner being chosen. Regardless, yesterday the sale became official, and the Sens are now owned by Michael Andlauer.
Finally, Micah McCurdy made his career shooting and saving versus expected visualizations free on his website, and they're really neat!
https://x.com/IneffectiveMath/status/1704923271588708767?s=20
For example, last season Nylander was no sniper. He didn't score exceptionally well off low-percentage chances (to the left of the graph). However, he was money on medium and very high-percentage chances:
Alternatively, you can see that Samsonov has been very good here, but not so much before that:
But whatever you can say about Samsonov's time in Washington, he's no Toskala.
Happy Friday everyone!