The Brad Treliving era in Toronto has officially begun. In the press conference yesterday the new GM confirmed there are several top priorities he has to make decisions on, especially since the busiest month of the year has already started.
Treliving mentioned his first order of business is to travel and meet with Auston Matthews, while simultaneously getting to know Sheldon Keefe and make a decision whether he wants to keep him around. Also on the to-do list is signing any returnees on UFA or RFA contracts, to help the team narrow down their cap space number. Also the question of whether Mark Giordano wants to return and Jake Muzzin's health will have huge impacts on the defense.
So my question to you (for the comments) is what happens first?
1. Replace the head coach?
It's already June and there are only four head coaching vacancies left around the league. The New York Rangers seemingly narrowed themselves down to Peter Laviolette, but now John Hynes might be in the mix. The Columbus Blue Jackets are reportedly closing in on a new coach. The Anaheim Ducks let go of Dallas Eakins and are looking for a new coach. And the Calgary Flames have fired Darryl Sutter and are eating his expensive $4 million contract).
There's not many options for Keefe if he were to lose his job as most of the remaining teams are well down the path of finding new coaches. Never say never, especially with how much the Rangers are flip-flopping, and a team that really likes Keefe would be willing to pause their search to talk to him.
But moving away from demand for Keefe, there's also a supply issue for the Leafs if they do move on. Peter Laviolette, Gerard Gallant, John Hynes, Dallas Eakins, Bruce Boudreau, and Brad Larsen are the coaches who have recently gotten fired or are being talked about in hockey circles. Treliving's old coaching hires (Geoff Ward, Glen Gulutzan, Ryan Huska) are all employed for next season (Huska is still with the Flames and is an option as their head coach again).
Who's left that the Leafs might want? The answer, due to circumstances, might just have to be Sheldon Keefe for one more year. Ceteris Paribus the Leafs let him go a month ago and have their replacement in place. But the need to wait for Treliving forced this new reality. We'll see what happens, but my impression is they keep the grass that is green on this side of the fence.
2. Sign an RFA/pending UFA?
Ilya Samsonov and Victor Mete are the two RFAs on the Leafs roster without contracts. Samsonov has arbitration rights, so unless something out of the blue happens, we won't know his contract until August. Mete might not even be qualified. Other minor league RFAs include Abruzzese, Der-Arguchintsev, Holmberg, Hollowell, and Král. They could get extensions in the next few weeks, but it's not really that exciting.
The UFAs include the ones who will likely test free agency (O'Reilly, Bunting, Holl, Gustafsson, Aston-Reese), the ones who might want to come back (Acciari, Schenn, Kämpf, and Kerfoot), and the one who's probably retiring (Simmonds). OF the four who might return, we could see some of those contracts get knocked out of the way first.
3. Make a Trade?
Brad Treliving seemed pretty adamant that trading a core player for the sake of it is stupid, that star talent is hard to find and the Leafs have a special collection of it. But the Core 4 aren't the only players who are allowed to be traded. The new guy has a fresh slate, no commitments.
A Matt Murray trade seems likely, but what about the defense? I'll throw a name out there: Jake McCabe. Can the Leafs do better than him as their #3? There are lots of excellent defensemen out there on the market in free agency: Dmitri Orlov, Damon Severson, Matt Dumba, Vladislav Gavrikov, Brian Dumoulin, and many others. Perhaps some old Flames players like Michael Stone, Travis Hamonic, or Troy Stecher?
While the forward crop of UFAs this year is very weak, I would say the defense options are many. I don't think the Leafs should sit back and be content with who they have with the supply available.
4. Watch Pridham make a draft selection?
Or maybe the Leafs hold the fort on everything until June 28th when they make their first round selection. Extra credit to those who think the Leafs will trade back out of the first round.
Those are your four options. Let me know in the comments down below which is your guess. You may also come up with a fifth option and berate me for missing it.
Various Leafs and Branches
Fraser Minten and the Kamloops Blazers are out of the Memorial Cup in last place after losing a tie-breaker to the Peterborough Petes. Minten had an excellent tournament, despite the loss, as he moved up the lineup to the second line for Kamloops and hit three posts while having strong shifts consistently when he was out on the ice. Brian will definitely have more on Minten in the coming days, but the tl;dr should be excitement and hope.
Heartbreaking loss for Kamloops. They were the dominant team for most of the game, and in overtime as well. Their own defenseman takes out his goalie, leaving the net wide open for the easy goal. Fraser Minten's season ends on both a high and a sad note.#LeafsForever

— More like Nikita GREATbyonkin (@brigstew86) June 2, 2023
#LeafsForever prospect Fraser Minten again having a strong game for Kamloops as their 2C. He and Hofer just had a dominant shift in Peterborough's end, a few good chances but couldn't end the game.

— More like Nikita GREATbyonkin (@brigstew86) June 2, 2023
Scott Wheeler has a story on The Athletic and his straight arrow improvement
Fraser Minten's success and newfound status has been earned every step of the way.

My story on the progress and climb of the #LeafsForever prospect. https://t.co/99tY1Ht9re pic.twitter.com/Ew7LF0Q2aq

— Scott Wheeler (@scottcwheeler) June 1, 2023
Despite being a manager for the majority of his career, Treliving as a player led the unionization process for various minor professional leagues in hockey. Today, AHL and ECHL players share representation from the PHPA.
When Brad Treliving played for the Columbus Chill of the ECHL he led the charge to unionize ECHL players. After he spoke to AHL and IHL player reps at the annual meeting Professional Hockey Players' Association, it was approved that the PHPA would represent ECHL players pic.twitter.com/SsJlUBy9zb

— Mike Commito (@mikecommito) June 1, 2023
Here is a thread (could've been an article) from Elliotte Friedman on the hot topic of most offseasons: player skates. Now there is a formalized process (for this summer only) where players can request one skills coach for a skate during the summer.
Currently, per CBA section 15.11 (b): "Clubs are not permitted to have Club Coaching or Hockey Operations personnel (e.g., coaches, skating instructors, other Club employees, contracted service providers, etc.) participate in any on-ice sessions with Players." (2/x)...

— Elliotte Friedman (@FriedgeHNIC) June 1, 2023
More information has come out on the playoffs story of Valeri Nichushkin being sent home after an incident in a Seattle hotel.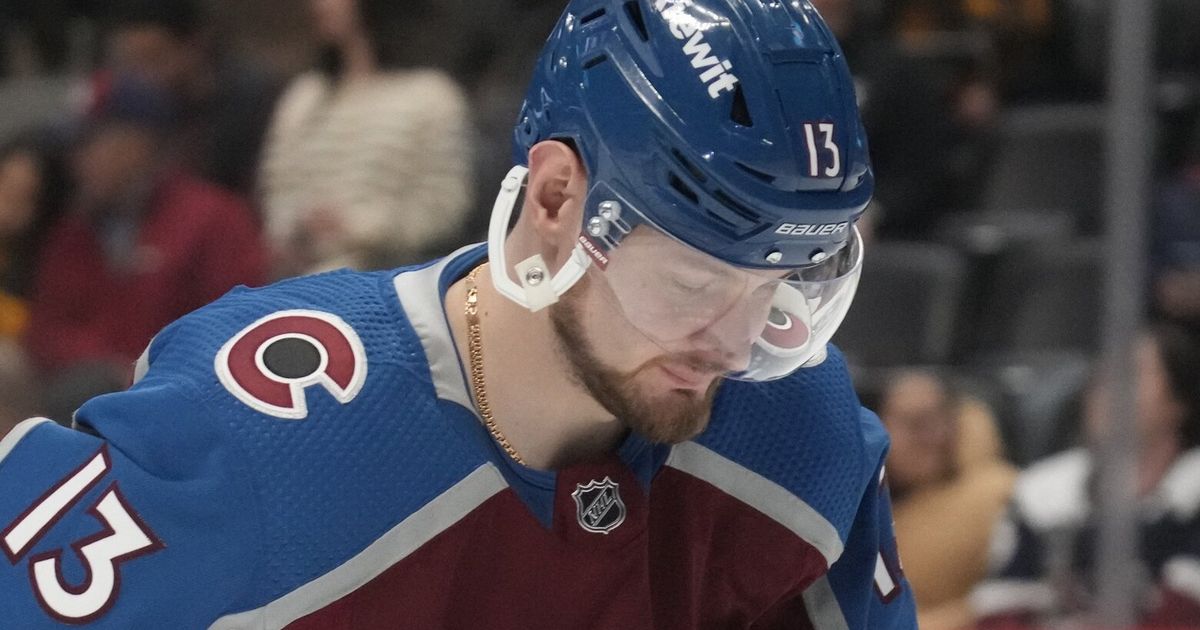 Here is the best value contract for every NHL team this past season. I'll give you three guesses who the leader for the Leafs was.
Kyle Dubas was officially announced as the President of Hockey Operations of the Pittsburgh Penguins. This position takes him away from the day-to-day running of the team, which fulfills some of the personal requirements he's mentioned in his press conferences. The Penguins have re-ignited the GM search as they talk to previous candidates. Until then, Dubas will be interim GM.
Hilary Knight is the first ever IIHF Women's Player of the Year.
#WomensWorlds gold medalist Hilary Knight has been named the IIHF Female Player of the Year.

More: https://t.co/2oiHKFQ7YF@usahockey pic.twitter.com/jVuDxjSAz4

— IIHF (@IIHFHockey) June 1, 2023