Buyout TJ Brodie?
What a laugh. I hope we all enjoyed that while not giving the clickbaiters the oxygen they crave.
I wondered if the Leafs offseason was going to be wild – and I think guys hunting for impressions for money or clout are doing their hardest to share wild ideas – but the reality is the Leafs summer is going to be pretty boring. Apart from the new GM, no one is going to be sacrificed and thrown off a cliff, and there's only so many ways you can say Matt Murray won't be back. I don't think he'll be bought out, for the record, because buyouts are dumb wastes of money and all goalies are tradeable. But it's hard to just say that same thing over and over again because it's the only thing to talk about.
The Draft is in a week, hopefully that will tith y'alls appetites. Until then, don't believe everything you see on the internet.
Various Leafs and Branches
Something far more interesting than buying out top pair defenders is seeing which restricted free agents don't get qualified or get traded because their team doesn't want to pay them.
If I'm being honest, seeing who will step behind the Leafs bench will give important information on how Brad Treliving sees Sheldon Keefe, but also what kind of coaches he wants to hire.
The headlines write themselves.
Travis Green was highly thought of before having to coach some highly dysfunctional Canucks teams. He has head coaching experience. Hearing the Leafs were interested in him is compelling in case coaching changes are needed at some point next season.
There is word Travis Green will join New Jersey's staff in the position vacated by Andrew Brunette. Green had several options — believed to include Calgary and Toronto, and chose the Devils.

— Elliotte Friedman (@FriedgeHNIC) June 19, 2023
The AHL Calder Cup Finals are going to an always-exciting Game 7 in Coachella Valley on Wednesday night! The home team has won every game so far in this 2-3-2 series format. Coachella gets home ice in the last game.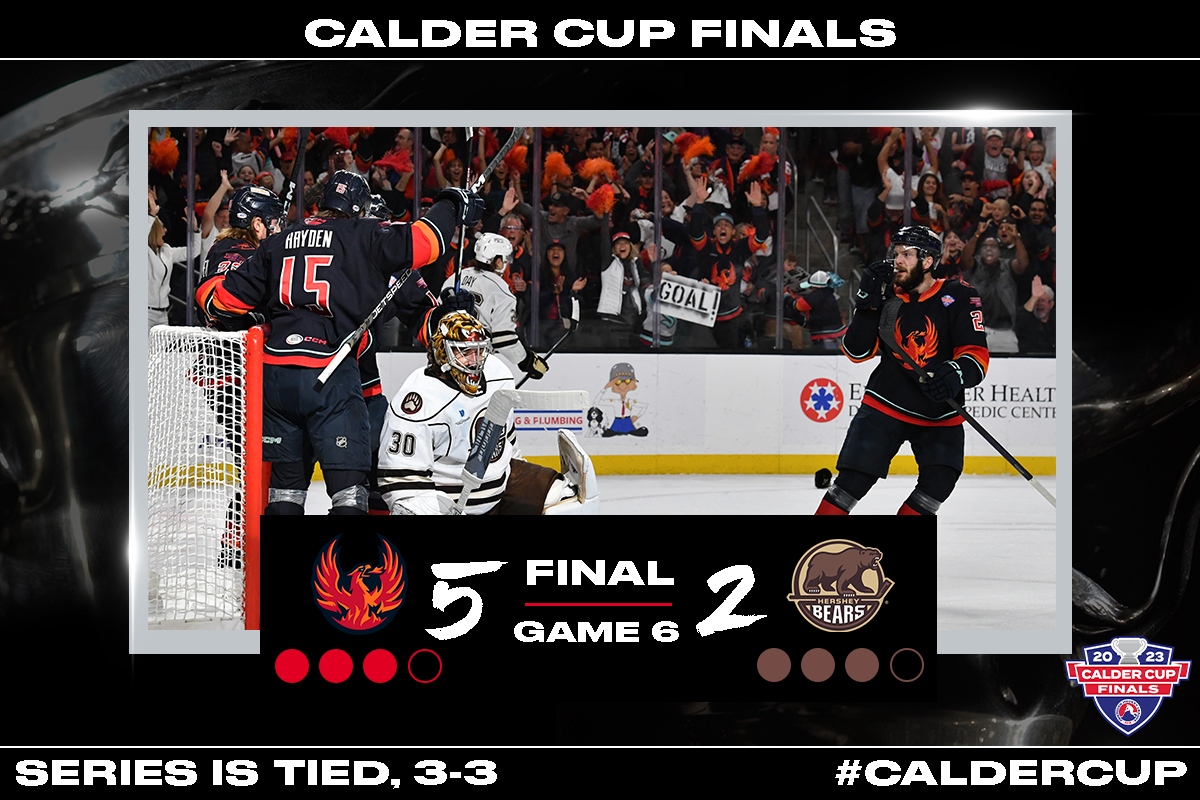 Micah has a new xG model where, as he says, "the range of goaltending talent is much smaller (per-shot) than the range of shooting talent and setting talent, around six times smaller."
⬢⬡⬢ New xG Model ⬡⬢⬡

Version 7 of my xG model is here:https://t.co/4xt72adC1h

New this year: a layered approach, to measure the chance of a shot being blocked, or missed, or saved, or scored. pic.twitter.com/WmBGu9mCSH

— Micah Blake McCurdy (@IneffectiveMath) June 19, 2023