The Leafs don't have a lot of assets to trade to add players, and the free agent market means older, and more expensive relative to player worth most of the time. Getting a good, young, cost-controlled player is the holy grail, but you aren't going to get a top-line star with only a few picks to trade. There are often motivated sellers who are ready to move on from RFA players who have disappointed them, however. Their disappointment can become the Leafs next good player – call it the reverse Mason Marchment deal.
I've found a few interesting names, and I have not put them in order, beyond when they occurred to me as possibilities. I've tried to stick to players their teams may actually want to move on from, not just window shopping for fun.
Nils Höglander
The one, the only. Hoglander spend a lot of time in the pressbox in Vancouver last year in the final year of his ELC. He played 25 NHL games and 45 AHL games. Drafted in the second round, 40th overall, he hasn't really failed to live up to his draft position, but there was clearly some issue in Vancouver, and coming off his ELC, he's going to want some kind of decent contract. He has no arbitration rights, however, so he is in the kind of squeeze year where he needs to prove himself, and he might just accept his qualifying offer.
On the other hand, Vancouver might decide he's exactly the kind of guy they'd like to move on for a pick.
Is he any good?
He was terrible this past year, but his three years of combined results (either points or actually meaningful measures) shows a winger with good impacts on shotshare who is good enough defensively to be in the NHL full time. He took a mass of penalties in this past year, uncharacteristically, and just seemed to struggle in all ways.
The reason Vancouver might want to move on from him is exactly the risk an acquiring team is taking – that's how this work, we're not shopping in the sure-thing emporium today. Who is the real player, the guy from the two prior years or the most recent version? He's only 22, turns 23 this December, and is the standard format small, Swedish winger with all the attendant skills and detriments that kind of early playing career brings. Is he Andreas Johnson all over again? Maybe. But he might be worth taking seriously as an NHL player instead of making him the object lesson for the rest of the team by making him sit.
Alexis Lafrenière
The Rangers are currently sitting with $11 million in cap space and 14 players on the roster for next season. They have K'Andre Miller to sign as well as Lafrenière, and they need four more forwards as well.
That's a motivated seller. I'm sure there's a plan in New York to handle this, possibly by clearing a big salary, but I can't imagine the Rangers, even with cap space, really feel comfortable with an underperforming first overall on the team. Teams absolutely hate that.
Lafrenière got points in the triple digits in his last two years in junior and had 1.72 points per game overall. In the NHL his points rate is 0.42. That's a similar rate to Jordan Staal, JJ Peterka, Warren Foegele, Oskar Sundqvist, Kirill Marchenko, and interestingly, Quinton Byfield. Those players are mostly what we would call good in one way or another, but you aren't dropping 8 by $8 million on them. Could you get Lafrenière on a short prove-it deal for $3 to $4 million?
I think the better question is would you want to. He has a negative impact on offence on the Rangers, is meh defensively, and has some finishing skill that's persisted enough, it looks real. Now I'm interested. Finishing skill is hard to find.
Lafrenière is a big guy, easily Auston Matthews' size or a bit bigger. He has the capacity to grow into a more physical forechecking game, but the knock on him in New York was that he wasn't ready out of the box to be all things at once.
In normal circumstances a team would be foolish to give up a player with his shooting skill who isn't yet 22. But nothing stings like a first overall that makes you look stupid. And this is the team that also has Kaapo Kakko (second overall) coming off a $2.1 million deal next summer who isn't wowing anyone either.
I am intrigued by Lafrenière. I think the Rangers almost have to move him unless they want to trade a big name instead. Something to think about.
Noah Cates
Okay, I'm breaking my rules and doing a little window shopping. I don't know what the Flyers are likely to do this offseason (other than make big trades that didn't return just futures). I don't know what direction they want to take the team, but Cates is an utterly fascinating player. He had huge defensive impacts, plays centre, and was absurdly used as their 2C as they have nothing on the roster. He has no offence. He is less gifted than David Kämpf. In fact he is David Kämpf and is only 24.
He played four years of NCAA, so he has only 98 NHL games played, but he is an RFA with arbitration rights. The Flyers should re-sign him, and likely will, but if they don't want him, good heavens, he'd be an amazing addition to a contending team that wanted a lock-down centre for the bottom six.
Alex DeBrincat
Even though DeBrincat was drafted 39th overall in 2016, only the Leafs passed on him. It is a particular failing of the Leafs never to be forgotten and to be discussed at length whenever his name comes up. The Leafs and only the Leafs can now make good on this mistake that the Leafs and only the Leafs made.
The real story is that Ottawa traded for DeBrincat when Chicago decided to tank for real. Chicago are not the ones complaining about how this turned out. Ottawa – in ownership flux – have not re-signed DeBrincat, and have elected arbitration. In the first window for team-elected arbitration, a team can get an award as low as 85% of the final year's salary and bonuses. In DeBrincat's case, his $9 million salary (which would have been his Qualifying Offer amount) can be cut to $7.65 million. There is no guarantee it will be, but the Senators have a strong case.
If this goes to arbitration and through a hearing, DeBrincat will have a one-year award, play in Ottawa and be traded at the deadline. Note: the team cannot walk away from a team-elected arbitration result, so they will be stuck with it no matter the amount. However, the most likely outcome is still that DeBrincat will give them a list of teams he will re-sign with, and the Senators will trade him to one of those teams this summer. There is a long time between now and when arbitration hearings begin.
What is a sensible number for DeBrincat and is he a fit for the Leafs is a more interesting question than speculating about an arbitration hearing that may never happen.
DeBrincat is a winger who shoots right, and he has an unusual profile for a winger – he scores half his points as his own goals. Consider the opposite extreme in Mitch Marner or William Nylander, who get 30% of their points from goals. DeBrincat is a player who needs a set-up man, it seems, and his decreased points pace in Ottawa is explained away by quality of teammates.
His most frequent linemate in Chicago was Patrick Kane, an assist machine. In Ottawa it was Shane Pinto. He did play a lot with Claude Giroux, however. DeBrincat has also always been a player who scores something close to half his goals on the power play.
That's his goal-scoring accounted for, casting some doubt on the truth that he was suddenly bad this past year. However, looking beyond the points, and you find a player with a full season of negative impacts on shotshare, defending, quality of offence, quantity of offence – anything not on the power play, he was bad at it.
Being bad at defending is – well, is this the guy you're looking for to be your Mark Stone forward? I don't think so. I think that's a silly thing to even worry about, and I'm tired of hearing it about William Nylander too. You want DeBrincat to be first on the breakout, drive the net, get ready to get the feed and blammo! He shoots from the slot. That's it, that's his job. He's had two anomalous shooting years where the finishing just wasn't there, and one was his Ottawa season, but that's just the price you pay for players who are mostly shooting skill. Sometimes it just isn't there.
So, yes he's still a very good player, and I don't blame him for thinking he's been cast in a touring production of The Ugly Duckling in Ottawa. Would he fit in Toronto? I think he could, yes. You don't play this guy with Auston Matthews, though, that way lies a fistfight in practice over who gets to shoot the puck.
What's a Nylander - Tavares - DeBrincat line give you?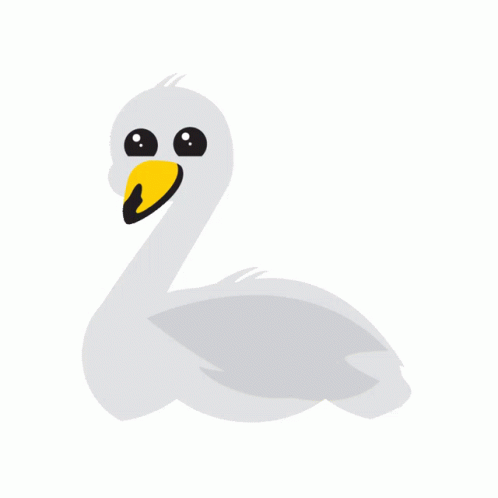 Price is the problem. Well, one of them. The other is he's American and having one US-born player the Leafs want to make a fixture on the team is one thing, trying to pull the trick with two is another. As for the contract, if the most logical outcome for a trade is a deal on an extension first, then it's a long term commitment. And he's likely going to get some term and something that starts with a seven as an AAV.
The other cost is tougher. The 28th overall is not getting the job done. Ottawa paid a seventh overall, a second-rounder and a third rounder to get him. They'll want that back, and they aren't a motivated enough seller to make a deal just to get something. Toronto does not have that first thing or that second thing, but hey, they have some thirds in the next two years!
It's a nice fantasy, but the trade cost is only half of why it is a fantasy. DeBrincat will pick his landing spot. Either now or next year. You can simply consider him a UFA, and I'm not seeing how the Leafs are a potential spot for him.
---
I could pretty much rewrite that entire bit about Elias Pettersson and the Canucks. They aren't trading him. I don't know why anyone thinks they are. There's a better chance the Leafs get Noah Cates than there is some star player gets snapped up for a bad first and Topi Niemelä.
The Leafs can afford some cap space commited to new players, but more in the high middle range than what a big name RFA is going to command.
As the QOs come out – or fail to, it's likely some interesting RFAs become UFAs, and the Leafs might find some younger depth players that way.