Jack Campbell gave up five goals against Caglary's AHL team. He gave up four goals in his two other games for Bakersfield. 13 goals against 72 shots, .819. So... Not great.
That got me thinking, are the Oilers done in 2023-24? They have 9 points in 14 games so far, on pace for 52 points on the season. It usually takes 95-100 points to make the playoffs in the NHL. The Anaheim Ducks are on pace for 99 this season. For the Oilers to pass them in their 68 remaining games starting tonight, they'll need get to points at a 110 point pace – higher than they've had in the McDavid era or since 1986. The record they would need to exceed is 41-19-7, give or take.
To me, that's pretty much out of the question for the Oilers. There's still so much season to go, but I'm starting to think the Oilers have already wasted away their season. Anything is possible, until the team starts to turn on each other.
The full quote was regarding McDavid being pissed with the optics that firing Woodcroft for his old coach was to appease him. Holland basically threw his captain under the bus to save his own ass. I would be pissed, too!
Various Leafs and Branches
Fraser Minten got his first game-worn jersey in a special package from the Leafs! So sweet.
The Leafs, former players, and celebrities were at the premiere of Börje in Sweden.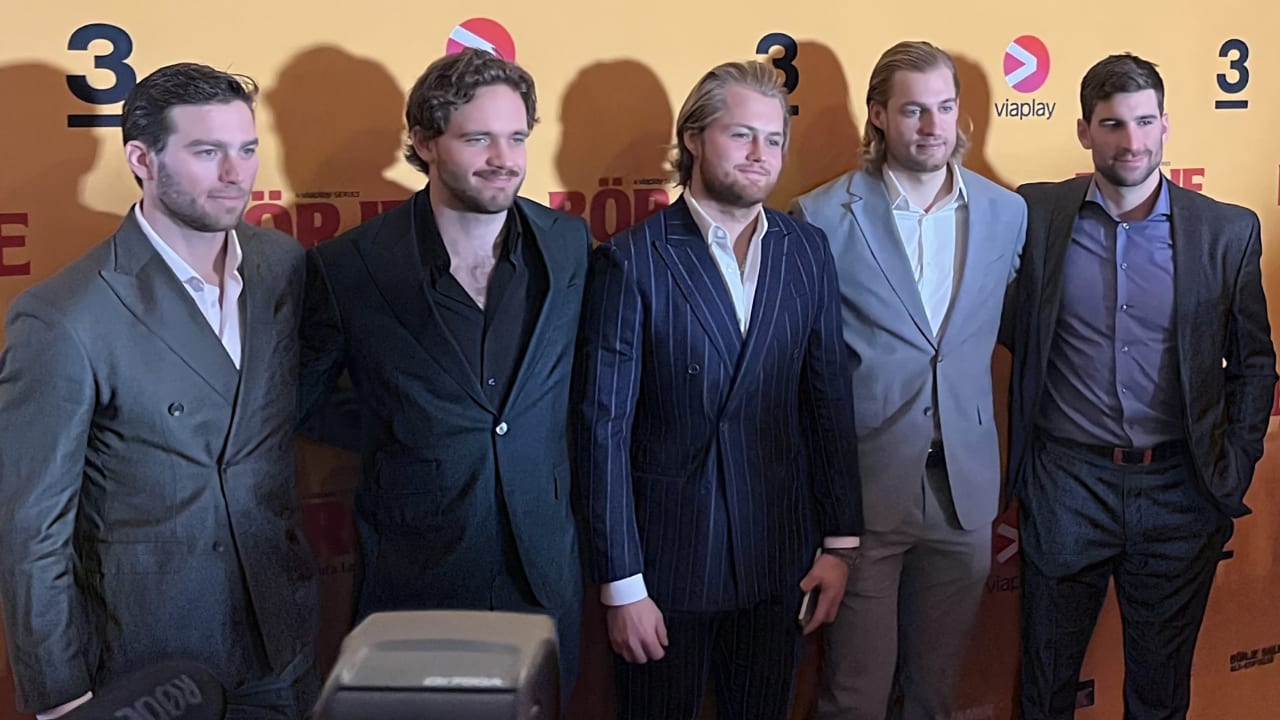 Sweden!
"Manslaughter?" - Sheffield police. Seriously, screw that investigation and they should let the person they arrested go. The narrative it's spreading locally is awful, to say the least.
Tage Thompson blocked a shot with his hand and he's out for a while.
Saroya Tinker, PHF star, is retiring from playing to "pivot" to new exciting things in hockey. We'll wait and see what the 25-year-old has in store in the future.
I remember Brian and I fawning over him at the 2020 draft when there was nothing else going on.
The Lightning got shut out for the second time in a row last night.
The accused Hockey Canada players have appealed the ruling against them and the whole investigation is hidden under more procedures and legalise. I don't have much more skill to understand this than that.
Vibes-based lyrics.
LA will play preseason games in Quebec City next Fall. Apparently, the Montreal Canadiens offered to play all their preseason games there but were rejected. The Kings got paid $7 million by the province for the two games.
I'm going to reframe this story. It's not about the WHL being worse than anywhere else. It's the anonymous reporting system that was put in place, invested in, cared about, and actually used that is the reason we are seeing the worst in hockey get weeded out. We'd be seeing just as much, if not more, suspensions like this in other leagues if they put in the same investment. Good on the WHL. Other leagues should want these headlines and kick out every person who doesn't respect the adults and minors they work with.