After opening overtime with 13 or 14 icings, the Leafs gave up a goal to the other Sam, as Reinhart played the hero. Joe Woll does not become the first Leafs goalie since Terry Sawchuck to win a playoff game in relief.
As you know, Ilya Samsonov was bowled right out of last night's game:
And the other views:
In other NHL news, the Devils doubled up on the Hurricanes, to make that series 2-1 Carolina. The Stars and the Kraken broke the tie in their series when the Kraken won 7-2.
In prospect news, the Growlers beat Reading again, to go up 2-0. London eliminated Sarnia in the OHL, beating them 5-1. Ty Voit is now done for the season, unless the Marlies want him on an ATO.
Chicago Steel play today, the only game with Leafs interest.
Tonight's NHL game is Vegas vs the Oilers at 8:30 pm. The draft lottery is just before the game at 8:00 pm on ESPN and Sportsnet.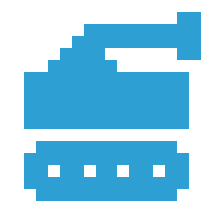 That site has a mock draft simulator as well. Have fun.
That's the state of hockey for a Monday, everyone. Make it as good a Monday as is possible.