Alright, now that Brendan Shanahan has brought the Leafs back to drama, let's talk about it. Kyle Dubas is out as the Leafs GM.
Shanahan vs. Dubas Negotiation
The only time we heard his side of the story was on his Monday end of season press conference. In it, he expressed his exhaustion with the job and at the time stated it was Toronto or nowhere for him.
From that presser, Brendan Shanahan developed the impression Dubas might not have the full commitment needed anymore. It's possible Shanahan also felt surprised by what Dubas said to the media. Either way, Shanahan said this is when doubt developed in his mind.
Parallel to what Shanahan was feeling, Dubas took a couple days and came back on Thursday with a different counter offer to the contract that had been negotiated (and was essentially finished) up to that point. Reports below state Dubas wanted total autonomy in hockey decisions and a salary comparable to that of Shanahan's. Essentially, he wanted Shanahan's job.
Many people can interpret what happened here, but I saw this as Dubas' resignation letter with a 1% chance it actually works. That 1% scenario where the Leafs accept his offer is the only way he would've felt comfortable coming back to run the Leafs. He would be the boss and possibly in the role of president be more in control of his time/energy.
But Shanahan was never going to accept being replaced, that's why I call it essentially a resignation letter. The rest is now very public history.
I understand Dubas' point of view. He knew what he needed to keep working for the Leafs and he didn't need to sacrifice his life (and probably be worse at his job moving forward) for the exposure and everything. He set his price (in power, not money) and walked away.
And I understand Shanahan's point of view. Cathy has shared the timeline of events on Monday with the hours long delays before Keefe, Dubas, and not Shanahan would speak. Shanahan, by the way, didn't go into detail on what happened on Monday, only that he empathized with Dubas' situation. Whatever happened behind closed doors that stemmed from the Game 5 loss changed the contract negotiation.
When circumstances change, when motivations change, if a boss thinks an employee might only have the ability to half-ass a job moving forward, you have to do what's best for the company. And for Shanahan that was moving on.
I wish someone had asked Shanahan if he still would've extended Dubas if that last contract offer (aka resignation letter) never came. If it was the previously agreed upon structure, would Shanahan still have done it? Because if that voice was in the back of his head all week, I don't think he would've.
Lots of people are memeing that last offer as Dubas fumbling another negotiation. No, he didn't need to stay with the Leafs at all costs the way he needed Mitch Marner to stay at all costs. The season was extremely costly and I don't blame him for being broken after the loss. I know I was. I don't see this team differently anymore.
And when you don't see someone the same anymore, it's time for a divorce.
Talking Hockey
Kyle Dubas was married to the core he created. "As long as I am here, William Nylander is not getting traded." "We can and we will." The Marner contract. Being welded to the hip of Sheldon Keefe. And everything else. Dubas made it clear he was living or dying by this group, and he's not lived through it. So now it's time to move on.
A fresh set of eyes, a decision-maker not burdened by the promises he kept, is what is needed to evaluate and make changes. Do I think this Leafs team is good enough? The parts of the team individually can be, but collectively they haven't done anything for too long. They will either need additions to bolster the roster, or surgery to change the look of the whole roster.
With Dubas gone, I am prepared for the breaking down of this roster. Is Nylander's next contract more useful to the team than the assets he might bring in? Same for Mitch Marner. Do the Leafs keep pushing with Tavares, or wait the last two years of his contract out to re-tool? Auston Matthews has to stay, that's the only constant. How much or how little the new GM does to make this team better is the all-consuming elephant in the room. But first Shanahan needs to find them.
Housekeeping on the Leafs front office and coaching staff:
Jason Spezza followed Kyle Dubas out the door, tendering his resignation yesterday morning.
The remaining assistant GMs are Brandon Pridham, Hayley Wickenheiser, Ryan Hardy, and Darryl Metcalf
The other teams have been told to contact Brandon Pridham for management discussions around the Leafs. He wasn't officially given the interim GM tag.
Spencer Carbery (assistant coach) has been given permission to speak with other teams, including his old organization in Washington.
The entire Marlies coaching staff has been let go, including Greg Moore. The Marlies will not do an end-of-season presser. No comment was made about goalie coach Hannu Toivonen and video coach Troy Paquette.
Sheldon Keefe has one year remaining on his contract with the Leafs. Shanahan stated the new GM will be given the opportunity to make decisions about their staff.
Various Leafs and Branches
We will have a roundtable coming out this morning to talk more about this whole mess, who's going to clean it up, and how it's going to be put back together. It's going to be a long offseason with lots of waiting.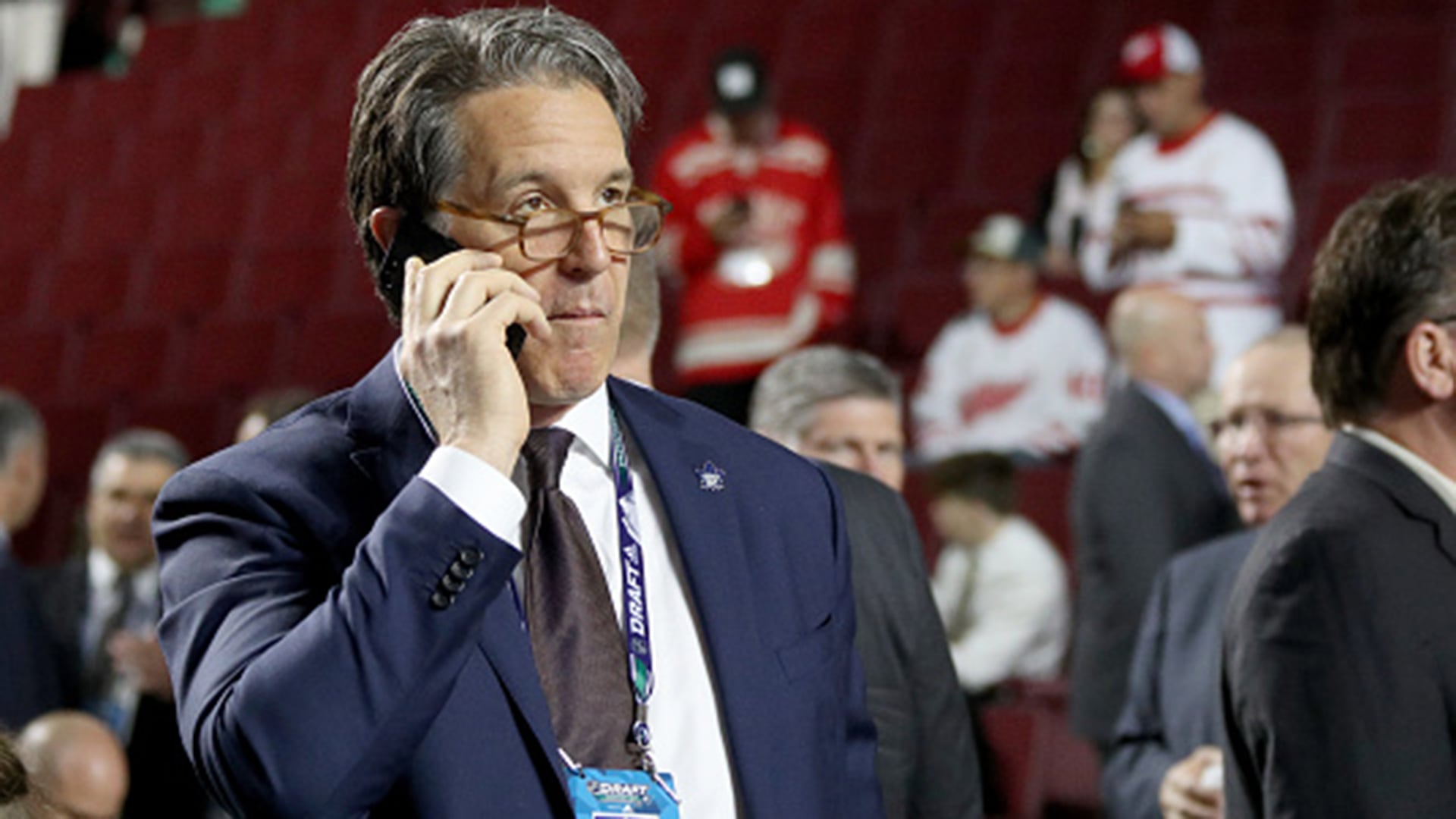 Going from the Pizza Guy to the Potato Guy. Excellent marketing strategy for the Prarie farmer demographic.
In hockey news, Game 1 of the Western Conference Finals went to overtime as well, but it was a short one with Brett Howden (former TBL pick) scoring the game winner for the Vegas Golden Knights. Vegas and Florida are both up 1-0.
Canadian Legend and Olympic sprinter Donovan Bailey has joined the Neko Sparks bid with Snoop Dogg and Kitigan Zibi Anishinabeg First Nation to own the Ottawa Senators.
Logan Cooley (Matthew Knies' teammate) is smartly staying far away from the Coyotes. He should be in the NHL by now, but the Coyotes aren't an NHL destination for him.
I mean, who wouldn't want to play for this team. Trolling your loyal fans who stuck by you through the worst of times as your caravan gets shipped off to who knows where. (This is a rickroll, btw).
And we didn't even get to laugh enough at the Boston Bruins losing in the first round and the Edmonton Oilers losing in the second round. Such a sucky year.
In actual game news, Vegas won their opening game in the first overtime period. Beating the Stars after they tied it up late. The Panthers and Canucks Hurricanes play Game 2 later tonight.
In CHL action, the Halifax Mooseheads stay alive with a win over Quebec. The London Knights pulled the same trick against Peterborough, while Seattle won through over Winnipeg in the west. They beat Kamloops in the conference final and now they and Kamloops are waiting on the other two leagues to send their winners to the Memorial Cup.
The Growlers dropped their opener against Florida, and those teams play again today.