Good morning Toronto Maple Leafs fans!
Huge news in Leafs-land as they signed a defender yesterday, solidifying the blueline for the season.
Is this not getting you hyped for the season?
Me neither, but! There was some big news on the women's front last night.
The Professional Women's Hockey League announced a press conference for this morning at 11AM, so of course all of the information leaked ahead of time.
So, here's what we know so far. Thanks to Jeff Marek and Hailey Salvian for these dates.
Free agency period begins September 1st.
Draft declaration deadline is September 3rd.
Initial free agency period ends September 10th.
Each team will be able to sign three players before the draft.
Training Camp begins November 15th.
Where will these teams play? Someone did a twitter search and found these accounts:
New York, Minnesota, Boston in the US and Toronto, Montreal, and Ottawa in Canada. No Calgary, but that cuts down on travel costs with everyone else being a bus ride apart, aside from Minnesota.
With Toronto and Ottawa being in the league the Battle of Ontario now knows no gender lines.
Now the important question of the day:
Will the Toronto team be good and proper and take the Leafs colours like the Furies did or go evil and bad and wear Senators colours with a stupid name like the Six?
Another question is where will they play? With camp set for the 15th, I can assume start of the season will be the beginning of December, so arena dates have to be locked up by now. Toronto should play somewhere a bit more easily accessible than the last couple teams. Coca Cola Coliseum? Get a double feature with the Marlies going?
This would make the Marlies ice worse, so maybe they wouldn't be into it, but it would be a good promotion.
There's also Maple Leafs Gardens, or whatever TMU is calling it these days. It's a small capacity, so worries about playing in front of a half empty would be less, and it's easily accessed by transit and out of towners. Depends on the Toronto Metro University hockey schedule I guess.
Lots of information coming out as we go, and we'll try to update after the press conference this morning.
Here's some more news to get you talking.
We are in the top 10 of the top 25, are you feeling more upbeat about our prospects yet?
Some feel good news for you ahead of the Traverse City prospect tournament.
The Washington Capitals are doing some succession planning, with GM Brian MacLellan moving upstairs to the Presidents office while still being GM.
John Tavares raised big bucks in his charity hockey game.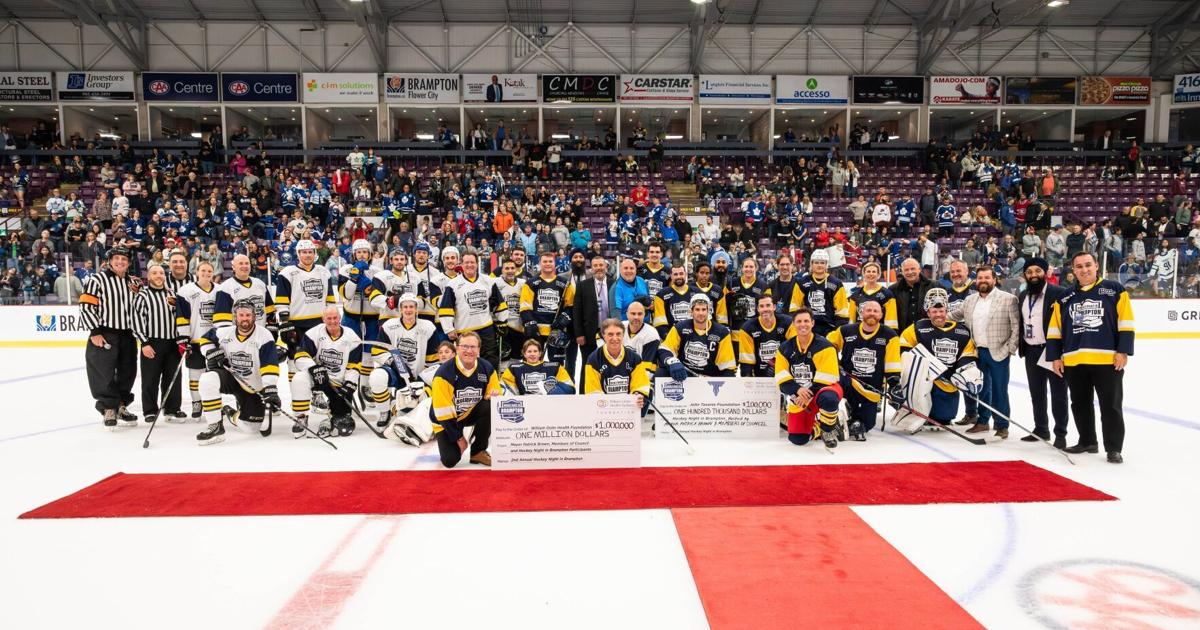 And I raised big interest in the news today. We're all heroes.
Enjoy your day everyone!