Before I dig into the obsession of the moment, tonight is supposed to be the Leafs Pride game as far as we know. The Marlies had theirs on Sunday, and posted some photos and this video:
Sunday also marked the first time the Marlies won a game since about 2004, so that was doubly good for them.
The Leafs were completely off the grid yesterday, so we have nothing to share yet on how they plan on celebrating Pride. More on that later today.
Now, it's time for the Bunting roundup:
Michael Bunting is Getting a Raw Deal with Officials, but How he Handles it Could Make or Break the Maple Leafs in the Playoffs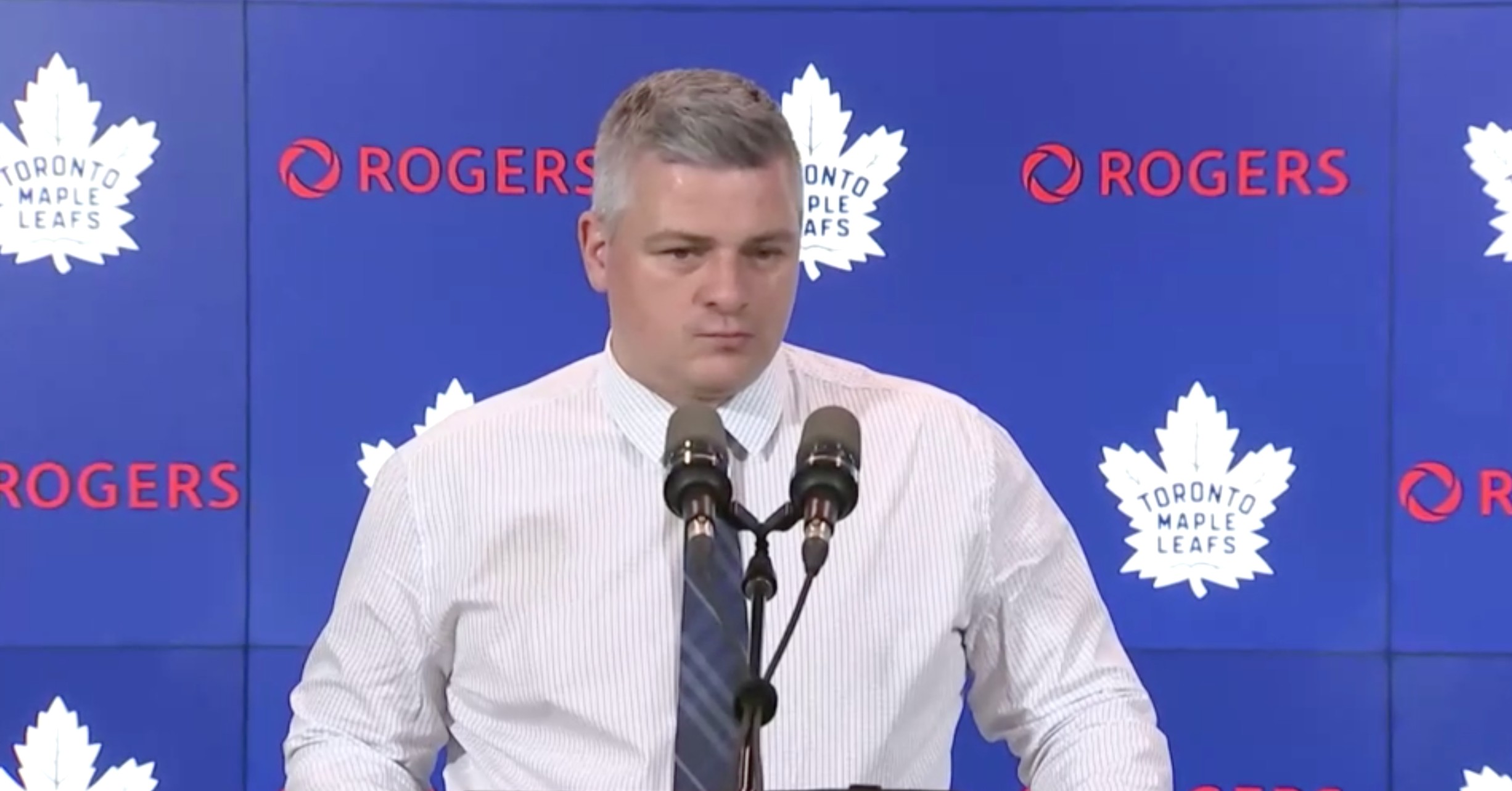 Now, I really should apologize for not writing an article about this on Monday full of CAPSLOCK and outrage and calling for heads on pikes. Or maybe you'd like a conspiracy theory about how the whole problem is that the meeeedeeeyah reported Bunting's penalty differential last fall, and the refs went to work fixing that. They meet every Sunday morning at Mel's Diner, you see, and they hatch these plots over some eggs over easy.
But the trouble is, I'm not surprised by any of this or outraged or about to scream about ABUSE OF POWER or any other blither blather.
Let's get the facts straight first.
The penalty called Embellishment exists on a separate plane from the fine system for Embellishment. Those fines are administered by game ops, and they said this last year in an article explaining the system:
NHL Rule 64 is designed to bring attention to and more seriously penalize players (and teams) who repeatedly dive and embellish in an attempt to draw penalties. Fines are assessed to players and head coaches on a graduated scale outlined below:
| | | |
| --- | --- | --- |
| Citation # | Player Fine(s) | * Head Coach Fine(s) |
| 1 | Warning | N/A |
| 2 | $2,000 | N/A |
| 3 | $3,000 | N/A |
| 4 | $4,000 | N/A |
| 5 | $5,000 | $2,000 |
| 6 | $5,000 | $3,000 |
| 7 | $5,000 | $4,000 |
| 8 | $5,000 | $5,000 |
* For head coaches, each FINE issued to a player on his club counts toward his total. Four FINES issued to one player or a club collectively results in the head coach receiving his first fine.
Citations are issued by the National Hockey League Hockey Operations Department, which tracks all games, logs all penalties for diving or embellishment, and flags all plays not called on the ice that in its opinion were deserving of such a penalty. A Citation is issued once Hockey Operations, through its internal deliberations, is convinced that a player warrants sanction.
There's also a process where once a player is warned about embellishment, he's very likely to get fined the next time. This was all from an article from last February about a fellow named Michael Bunting. If you can believe that! I thought the conspiracy only started this November, though.
Unless the NHL also took Monday off, I don't think Bunting is getting fined this time. You can count on it for next time, though. Sunday, he served a two minute penalty for falling down like the proverbial cheap card table the second time the Red Wings player crosschecked him. Or maybe the first flop did it, and when he got up to get shoved down again, that was that.
The misconduct handed out later in the game, which surprised Omar, does not surprise me. Particularly not in context.
So to get this out of the way first: Michael Bunting is an irritating smartass and sometimes a jackass, and he's out there trying to make the refs look like ass. And he's the main author of this saga, a tale as old as time. Making a big production – chewing the scenery is the kind term for it – about every infraction against him, falling down easy, mouthing off about absolutely everything no matter how trivial, is going to get you two things.
The first thing you get is other players mad enough to crosscheck you, which gives you a big number of penalties drawn and maybe a slightly masochistic love of your own bruises. The second thing is some very exasperated refs.
See, the refs are serious people. Busy people, and their entire culture has been, for years, that they don't have time for your bullshit, they are the adults in this room. I have a lot of sympathy for that stance – particularly these days. And I think if you expect the ref to passively endure the Bunting show (try the veal) then you've mistaken the people in stripes for Bunting's mom. (I highly doubt she puts up with his shit.)
This is the Kadri story all over again. And you can debate the finer points of how much Bunting actually fakes things. Does he dive in the soccer sense? Does he just overact a little like, say the Master Thespian:
Is he merely shouting to the rafters that SEE SEE I WAS CROSSCHECKED? Or does it depend on the day?
Is that so wrong, you ask? The refs don't call every infraction, and they don't call infractions on Bunting, and maybe even the Leafs in general (I am deeply skeptical). So he has to do this, otherwise – five-on-five play continues, and he might have to focus on cycling the puck, not this vicious cycle of action and reaction.
At this point – regardless of how you assign fault and blame and moral demerits to all the parties who brought us here – what he's doing is only going to end with the refs feeling mocked, Bunting not on the ice, and the Leafs involved in a soap opera with the playoffs over the next hill. This is serious business time – or nearly. And Bunting is trying out for the circus.
Are the refs innocent? No, of course not. They're way too stiff-necked, and too deep into this persona of the serious, hard man. Like they're the hero in a bad Western.
They are absolutely guilty of swinging the pendulum too far in the other direction and worrying too much about how hard Bunting is selling and not enough about the real infractions being committed.
But we are where we are. That's how I look at it. Litigating how we got here is like trying to decide if that on bad goal Murray let in was mostly him or was mostly the skaters or if they cooked it up between them in warmups:
The problem is in front of us, not behind us, and while Sheldon Keefe didn't actually say that Kyle Dubas was going to talk to the league today about this in particular – as has been interpreted by some sources – he did say that it's Kyle's problem to solve at the league level.
Should Dubas really go complaining to the league about this? Should he ask to speak to their manager? Is this problem, which is one of a lot of people getting their backs up over a perception they are being disrespected, going to be made better by spreading the umbrage around to higher levels of the NHL?
Sometimes, Auston Matthews and his very convincing "this is just funny to me" routine is the way to go.
Meanwhile Bunting can dial back the Acting! and play a little more serious hockey and reflect on this: if his value to the team is so disproportionately his penalty differential, and that's not something that is reliable, just how big should his new contract be? My advice: see if you can find that complete game you had last season and leave the instigating to the Lightning.
Put up some pics of Pat Marron and Corey Perry and practice laughing them off. Because I don't think the Toronto Maple Leafs came out on top of the "getting under their skin" competition last year. Trying to win against the refs instead seems doubly dunderheaded.