Good morning Toronto Maple Leafs fans, and those of you who enjoy, small, independent websites who are doing their best.
It was a day of disappointing news yesterday - not for the Leafs, so that make sit a little better. First up, we got word on why Alex Galchenyuk is being bought out from the Coyotes.
The hockey player's mood changed rapidly while interacting with police and he allegedly displayed signs of impairment. Galchenyuk's father was present at the scene and told officers he had never seen his son act so aggressively before, the police report shows.
The Arizona Coyotes announced this week they were cutting Galchenyuk only two weeks after he signed a one-year contract with the team.
There's a lot going on here, and it's interesting what will and won't get you cut from a team, but the Coyotes decided this isn't something they want to deal with. Hopefully Galchenyuk will still be eligible for any programs the NHL/NHLPA run to help players out.
Evander Kane is out of the Hockey Diversity Alliance. Kane says he's been an active member but doesn't care for the leadership of the group....
However, the HDA says Kane hasn't been a part of the leadership group for two years...
So he's out, has been out, and someone must have asked him about it because most parties seem blindsided by his statement.
In some better news, Hockey Canada has announced the roster for summer training camp for the Women's junior program, which will be held in St. Catharines, Ontario.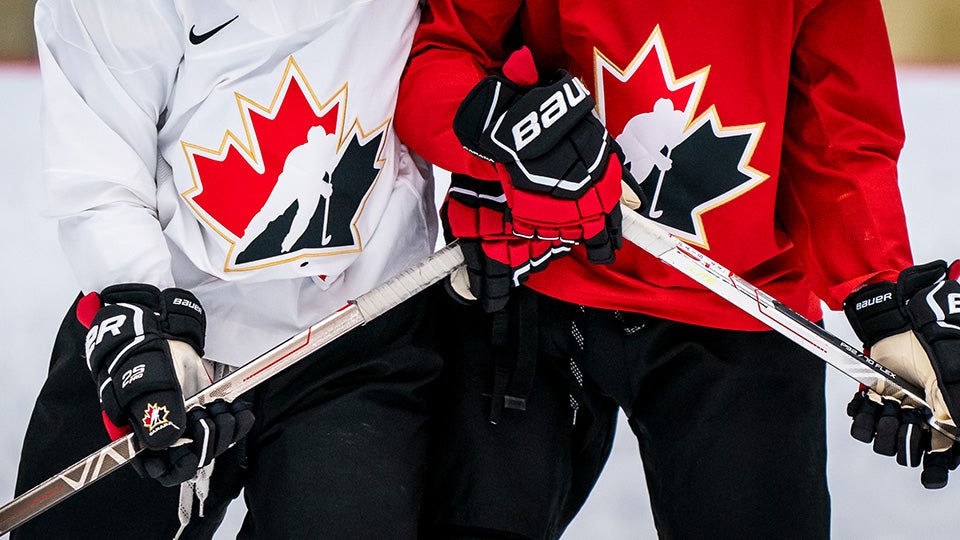 The Women's Developmental Team will also be here training ahead of their three game series in Lake Placid, NY against the Americans. The dates for the tournament are August 16th. 17th, and 19th.

The Leafs? They're on vacation. Just the way I like it.
The Flyers are busy buying out Tony DeAngelo.
Tony...I mean his biggest fan...isn't happy.
Oh! The Toronto Marlies made a signing, they brought on the best Caufield playing hockey today.
#BestCaufield.
He just finished up his time at U. Wisconsin, and is looking to face off against his big brother soon.
The Hockey News looked at the development camps that just happened. Spoilers for the Leafs:
Coming off an impressive season with the WHL's Kamloops Blazers, where Fraser Minten put up 31 goals and 36 assists in 57 games, the 18-year-old is older but also a bit wiser.
"I think a bit of everything," Minten said when asked about what he's improved on in the last year. "I don't think there's a specific area that's gotten a ton better. I think just progressively. I don't think I got a ton stronger, bigger."
Okay, that's it. Go enjoy your weekend.