Sign Up to PPP Today
You have to be a member to comment at PPP. Membership is free and requires only an email address.
Become a Member
Already have an account? Sign in
---
Auston Matthews, Mitch Marner, John Tavares, and William Nylander
The best linemate for all four of these guys is each other. They can all play with each other. Both wingers are the best possible linemates for both centres.
Great! That was simple. Now it's going to get more complicated.
Matthew Knies
The rookie is a heck of a player, but he'll only be able to give his best when he's not the best player on his line. That recent Saturday night at home when Knies went off was one of the few games where Knies was the best player on his line and his line was dominant. That won't be every night, but it's great when he can pull that out of his bag on the big stages. Knies should be with the Big Four up front, no doubt about it.
Best linemate: Auston Matthews or John Tavares in a top role.
Tyler Bertuzzi
When he gets to play a simple game with more talented linemates, Bertuzzi is a useful offensive forward. He's not been very much to write home about defensively and when he's distracted by the other team, or especially penalties, his game starts to disappear. Bertuzzi will give his best when he can muck around the front of the net and make plays in tight with other players around him. He won't make his money smoothly skating around the offensive zone making defenders look silly.
Best linemate: John Tavares in an offensive role
David Kämpf
Everyone around David Kämpf wants to play offense except for him and his coach. Kämpf is a great defensive centre who can play top competition when he's given some help. But the forwards he's been surrounded with all do the exact opposite of defense.
Ryan Reaves does not play hockey, Max Domi doesn't know where the defensive zone is, Calle Järnkrok has offensive skills, Matthew Knies shouldn't be trying to drive the play up the ice on his line, and Noah Gregor is a shot on a fourth liner.
There's been a giant difference in his usefulness since Kämpf lost his defensive wingers in Pierre Engvall and Alex Kerfoot. The Leafs needed to find more guys like them to play with Kämpf to help him win battles defensively and create zone exits and zone entries. Mitch Marner does that for Kämpf on the PK, but he's busy doing other things in the game. There is no one Kämpf can play with on this team.
The other issue starting to mount is who plays on the PK after Marner and Kämpf. The Leafs tried to cover that hole with Matthews and sometimes Nylander – who could mostly do the job – but there's no defensive depth on this team.
Best linemate: defensive and two-way wingers. ERROR 404: file not found
Picking a name out of a hat: Connor Brown? Noel Acciari? Danton Heinen?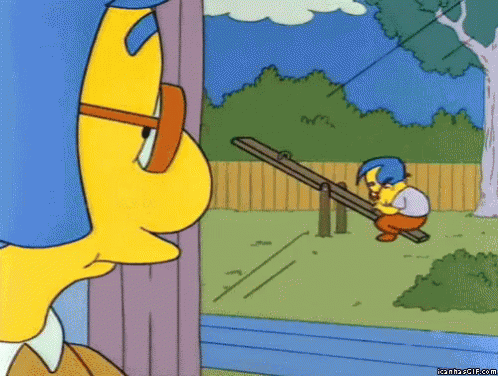 And that's the biggest problem the Leafs have.
Calle Järnkrok
Järnkrok is a very useful third liner, meaning he's not a top-six player. Specifically, Järnkrok is a very good offensive third liner, meaning when his centre can win minutes and play offense, he'll thrive. Järnkrok, and some others we'll mention are the absolute worst fits for the David Kämpf, who is also a useful player when he's used correctly (ie. not for offense).
Yarn Croc needs a two-way centre, not a defensive zone, whom he can make plays with through the neutral zone and maybe find some chemistry with. Fraser Minten worked well in theory, but he's too young. Pontus Holmberg also might work, but he's also more of a winger and been saddled with nothing minutes on the fourth line so far.
Best linemate: Tavares or Nylander in a lesser role, which is a losing compromise.
Picking a name out of a hat: Nick Paul?
Max Domi
Domi looked best when he was a top-six player on a bad team. He got to do his offense without the consequences from giving up goals at the other end because it was everybody's fault, and it worked when a team neither could be good or wanted to out-right tank. Montreal got rid of him because they ultimately chose to tank after realizing Suzuki-Domi couldn't be a competitive pair up the middle.
On the Leafs, Domi has been asked to just do some offense and hope the teammates around him make up for the defensive stuff. But when your most common defender linemate is John Klingberg, there's 40% of the ice wide open for the other team and 40 years of Mark Giordano can't cover up for it.
Treliving touted Keefe as someone who could get players to play to a defensive system before giving him three of the biggest challenges at that task in the league. Oof.
Best linemate: Noah Gregor on a fun bottom six line if the other one has three guys who can kill penalties.
Noah Gregor
Fourth liners who aren't kids on ELCs often end up being capable, playable guys with one positive skill. Gregor's is his shot. He has never gotten a chance to be useful with his shot because he's by default the fourth guy on the PK and spending all his 5v5 time essentially down a man while Reaves chases heads.
Best linemate: some normal fourth liners. Max Domi and a centre from waivers.
Pontus Holmberg
You may not know this because of how he's been deployed in his NHL career, but Holmberg is a poor man's Matthew Knies. He works his butt off, wins pucks in front of the net, and can support more talented linemates around him. Right now, he's playing with Gregor in a pseudo PK when Reaves is on the ice.
Best linemate: William Nylander and Calle Järnkrok?
Ryan Reaves
Come on. I don't know if Reaves reads these blogs, he probably does (welcome), but even he has to admit lines with him on it have been getting hammered on the ice and making the job of the line that comes next harder. Maybe he's still in preseason mode, because his numbers weren't this bad before coming to Toronto, but the mistakes are adding up and the zone time against is adding up.
There's a much longer rope before Reaves gets yanked than most fans want because of his cap hit and team building efforts off the ice.
Best linemate: guys who can play with Nylander when he gets double shifted.
Picking a name out of a hat: Pierre-Edouard Bellemare and Pat Maroon. But they can't do this when the other line is Domi and Kämpf standing on opposite ends of the ice mad about what the other said about their favourite zone.
The Leafs Definitive Perfect Forward Lines
Knies - Matthews - Nylander
Bertuzzi - Tavares - Marner
Järnkrok - Holmberg - (Nylander double shifts)
Defensive Guy - Kämpf - (Marner double shifts)
Domi - Offensive Guy - Gregor
Reaves - Frazer McLaren - Darcy Tucker
After crunching the numbers, I don't think the cap or roster can fit six lines. Instead, the Leafs need to start making players get along or making some decisions on what kind of team they want to be. Either it's Trade Kämpf, and replace him with someone (or multiple someones) who play defense and PK, or if it's trade the offensive players, and then the experiment to be a higher scoring team failed.
What do you think they should do? How would you solve this quandary? Is it just going to take time to make this team cohesive? How long before the players get tired of Keefe trying to fit their square pegs in round holes in the impossible task his GM gave him? It's also only nine games in, one ninth of the way through the year, is it too soon to worry about this?
---
PPP Runs on Your Support
If you enjoy reading PPP Leafs, and want to see it continue, please consider becomming a paid subscriber. We want to keep all our content open to all users, but to be a sustainable site, we need more support from paid members.
Subscribe Now