Good morning Toronto Maple Leafs fans!
It's NHL Awards day, and I know you're all very excited for the show tonight. Mitch Marner is the sole Leaf up for an award tonight, nominated for the Selke Trophy as the "best defensive forward".
Hopefully he wins, because the Maple Leafs history is sadly very lacking in individual trophies. Let's take a brief look at all the Maple Leafs who have won awards, starting from least important to most important.
Scotiabank/NHL Fan Fav Award
Awarded once, picked by the fans, and was given to Roberto Luongo in 2010.
NHL/Sheraton Road Performer Award
Awarded once in 2004 to Joe Sakic for scoring the most points in away games.
E.J. McGuire Award of Excellence
"Awarded to the prospect that shows commitment to excellence through strength of character, competitiveness and athleticism"
First awarded at the 2015 NHL draft, no Maple Leafs prospect has won this award.
NHL Lifetime Achievement Award
Awarded only twice; to Gordie Howe in 2008, and Jean Beliveau in 2009
Bud Light NHL Plus-Minus Award
Killed off in 2008, this purely number based away went to the player with the highest +/-, and no Leaf ever won.
Roger Crozier Saving Grace Award
"Awarded to the goaltender who has played a minimum of 25 games in the regular season and has the highest save percentage"
Abandoned in 2007, this goalie award was never won by a Maple Leaf.
NHL Foundation Player Award
"Award to the player who applies the core values of (ice) hockey—commitment, perseverance and teamwork—to enrich the lives of people in his community"
Another dead award, last given out in 2017, no Maple Leaf was given this award.
Jim Gregory General Manager of the Year Award
First awarded in 2010, no Maple Leafs General Manager has won this award.
Mark Messier Leadership Award for Being a Great Leader Like Mark Messier Was in Vancouver as Selected by Mark Messier Presented by Lays™ "Bet You Can't Eat Just One™"
First Awarded in 2007, this very weird award has been won by a Maple Leaf! Mats Sundin won in 2008, after he led the Leafs to....last place in the division.
King Clancy Memorial Trophy
"Awarded to the player who best exemplifies leadership qualities on and off the ice and has made a noteworthy humanitarian contribution in his community"
Named after a Maple Leaf, first awarded in 1988, Curtis Joseph won this award in 2000 for: "working mainly with sick children; he started "Cujo's Kids", which placed children with illnesses in a luxury suite at a Leafs game; also created "Cujo's Crease", a special room in the Sick Kids Hospital in Toronto which resembled the Leafs' dressing room."
William M. Jennings Trophy
"Awarded to the goaltender(s) having played a minimum of 25 games for the team with the fewest goals scored against it in the regular season."
First awarded in 1981, after 42 years no Maple Leaf has won this award.
Frank J. Selke Trophy
"Awarded to the forward who best excels in the defensive aspects of the game."
Doug Gilmour is the only Leaf to win this in 44 years. Hopefully Mitch Marner will be number two!
Jack Adams Award
"Awarded to the NHL coach adjudged to have contributed the most to his team's success"
In 1993 Pat Burns won the Jack Adams, and was the only Maple Leafs coach to do so since the award was first given out in 1974.
Bill Masterton Memorial Trophy
"Awarded to the player who best exemplifies the qualities of perseverance, sportsmanship, and dedication to hockey"
Not an award anyone wants to win, but Jason Blake won as a Maple Leaf in 2008 because "Despite his diagnosis with chronic myelogenous leukemia, he played all 82 games of the season."
Lady Byng Memorial Trophy
"Awarded to the player who exhibited outstanding sportsmanship and gentlemanly conduct combined with a high standard of playing ability."
One of the oldest player awards, it was first given out in 1924. In 99 years the Maple Leafs have won nine times!
1932 - Joe Primeau
1938 - Gordie Drillon
1942 - Syl Apps
1952 - Sid Smith
1955 - Sid Smith
1961 - Red Kelly
1962/63 - Dave Keon
2003 - Alexander Mogilny
Alex Mogilny is the only non-Original Six player to win for the Leafs, and he didn't even show up to collect it, saying "Oh, man. I really don't want to win that award again. I appreciate it and everything, but I hope they give it to someone else this year. It's just not worth the hassle."
Conn Smythe Trophy
"Awarded to the most valuable player for his team in the playoffs."
First awarded in 1965, the Leafs only had one chance to win the award named after a former owner, and sports a giant Maple Leaf and model of Maple Leafs Gardens on it. Dave Keon won in 1967, then they stopped having Stanley Cup Finals.
James Norris Memorial Trophy
"Awarded to the defenseman who demonstrates throughout the season the greatest all-round ability in the position"
Say it with me folks "No Maple Leafs player has ever won this award"
Art Ross Trophy
"Awarded to the player who leads the league in total points at the end of the regular season."
Since 1948, no Maple Leaf has placed first in NHL scoring.
Calder Memorial Trophy
"Awarded to the league's most outstanding rookie player."
First awarded in 1937, the Maple Leafs hold the record for most winners. I was shocked reading that too.
1937 - Syl Apps
1943 - Gaye Stewart
1944 - Gus Bodnar
1945 - Frank McCool
1947 - Howie Meeker
1958 - Frank Mahovlich
1961 - Dave Keon
1963 - Kent Douglas
1966 - Brit Selby
2017 - Auston Matthews
Vezina Trophy
"Awarded to the league's top goaltender."
Another award that the Leafs won a lot when there were only six teams.
1941 - Turk Broda
1948 - Turk Broda
1951 - Al Rollins
1954 - Harry Lumley
1961 - Johnny Bower
1965 - Johnny Bower / Terry Sawchuk
Hart Memorial Trophy
"Awarded to the player judged most valuable to his team"
1944 - Babe Pratt
1955 - Ted Kennedy
2022 - Auston Matthews
I do believe the Toronto Maple Leafs are the saddest, most sorry century old sports team around. Sigh.
Go Leafs!
Okay, here's some other news to chat about.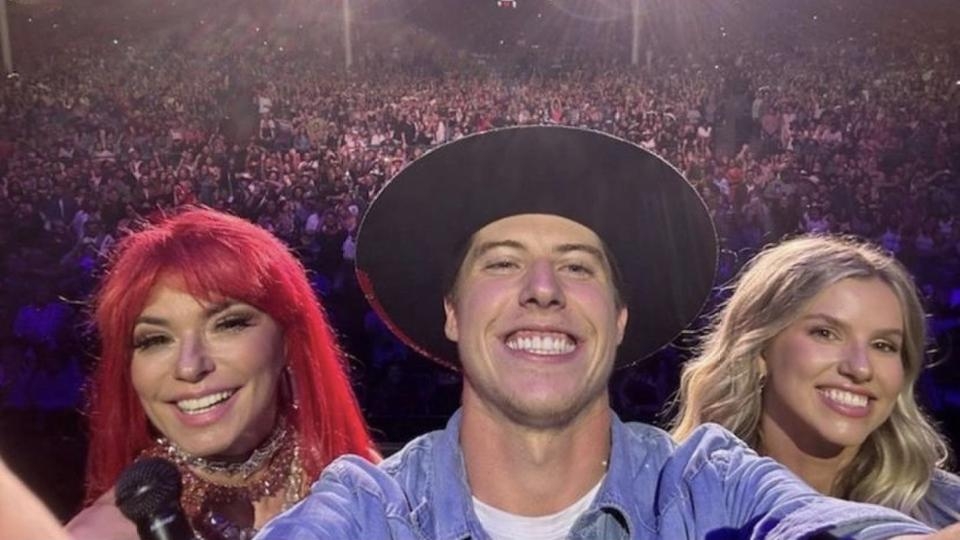 Mitch is enjoying a Toronto summer.
A prospect should be on his way over.
https://thehockeynews.com/nhl/toronto-maple-leafs/news/agent-maple-leafs-prospect-dmitry-ovchinnikov-to-play-in-north-america-this-season
Brian continues his look at potential draftees.
John Tavares is old.
Only the bad ones,
So many unfulfilled trades.
Such a busy weekend of nothing. But! Everyone is now in Nashville for the week, getting hammered, so let's hope we get a GM waking up and regretting a deal he made.
Fingers crossed!