Sign Up to PPP Today
You have to be a member to comment at PPP. Membership is free and requires only an email address.
Become a Member
Already have an account? Sign in
---
I have something to say about NHL game start times. Only a few hockey fans care about watching every game, all at once, live through staggered start times. The vast majority of fans watch their one team (maybe two if they're in separate conferences) and catch highlights of the others.
While the hardcore fans should be catered to – and forcing fans to subscribe to 10 different platforms at full price is theft in the form of capitalism – it's in the NHL's best interest to maximize when fans get to watch their one team. It's a Tuesday night in October and the Leafs were on the road, so I'm sure it's not big deal, but I really don't know why the Leafs game started at 6pm.
I just feel like you lose more than you gain from warping start times around for stuff like this.
Also, Game 7 of the NLCS (Phillies vs Diamondbacks) was on tonight, so I doubt the NHL got the big viewership bump they were expecting with one of the biggest games in baseball featuring some of the biggest names in America's Pastime on the screen.
To not be too hard on the "fans of the sport" crowd, I'm sure it would be a benefit in a lot of markets to have 7pm, 7:30pm, and 8pm starts more often, especially on the weekends with the bar crowd. The one downside to that is the intermission shows don't get to sell all their gambling ads when people flip channels. So I guess money wins again, what a shocker.
Anyway, here's all the scores from last night's 16 hockey games. I got bored and had fun with the abbreviations, it is past midnight and not all the games are over.
TML over WSH, 4-1
BUF over SNES, 6-4
TBL over CAR, 3-0
NJD over MTL, 5-2
DAL over PBG, 4-1
FDA over SJS, 3-1
COL over NYI, 7-4
SEA over DRW, 5-4 OT
AHM over CBJ, 3-2 OT
BTN over CHI, 3-0
PEG over STL, 4-2
MIN over LOLOILERS, 7-4
VCR over NSH, 3-2
RAG over CAL, 3-1
Check the ARI vs LAK and PHI vs VGK games in the morning on https://www.nhl.com/scores because I need to go to bed. I'm guessing the Coyotes and Golden Knights won?
Various Leafs and Branches
Leafs beat the Caps 4-1!
My goal of the night... Willayyyyyy!!!!!!
Species had the Marlies recap from the weekend. All eyes are now on Nick Robertson, but not for the reason it used to be.
The PWHL has announced a new league logo. I like the league colour of purple, my favourite colour. I just think right now there has to be a lot of waiting for games to start to build excitement, that's what the real draw is.
RIP to former Leaf, Dunc Wilson.
Travis Dermott killed the NHL's Pride Tape ban that was shortsighted, callous, and cowardly to begin with.
The Kingston Frontenacs have hired Troy Mann to be the head coach after they fired former Leaf Luca Caputi after missing the playoffs last season. Mann was fired as the head coach of the Belleville Senators earlier in the year.
Bettman upholds the four-game suspension given to Rasmus Andersson for hit late elbow on Patrick Laine at the end of a game.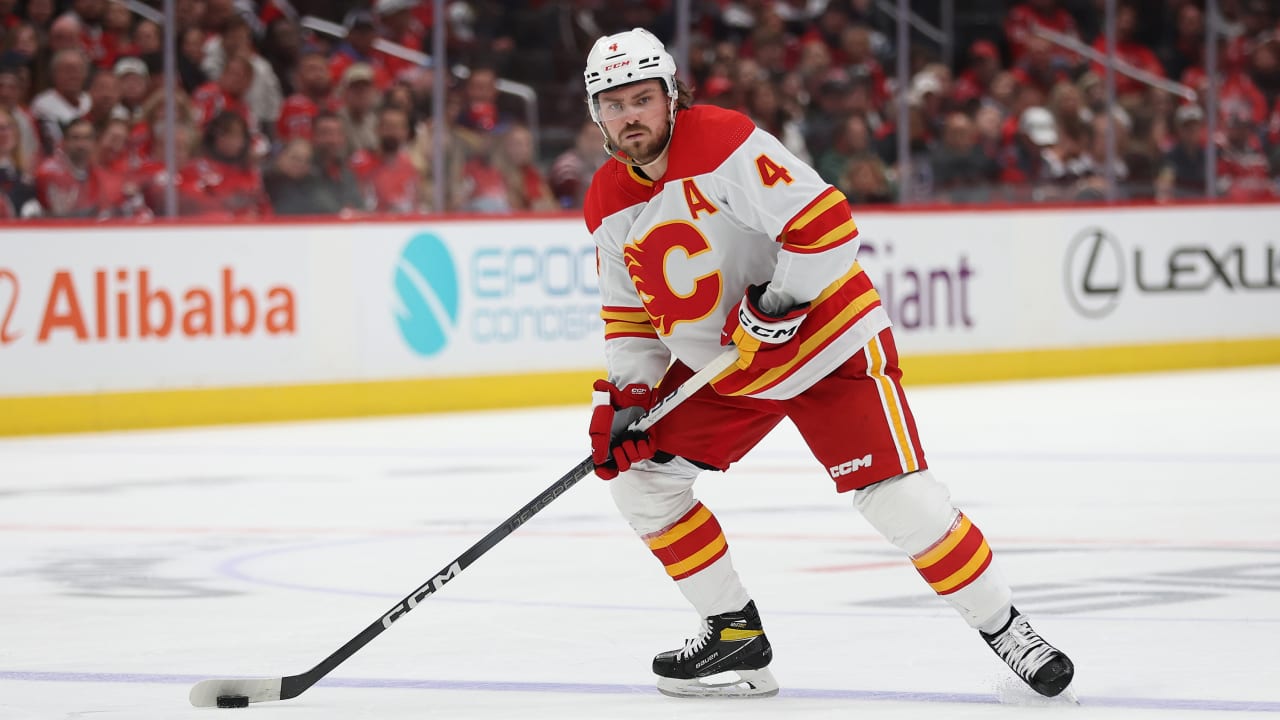 This was so awkward to watch. Down 5-1 heading into the third, Senators goalie Anton Forsberg went to the creases thinking he was staying in the net. Travis Hamonic had to go to him and tell him to go to the bench. The Senators still ended up losing the game, but moments like this aren't forgotten.
LOL.
The logistics of "Chaos Week" in the NHL in late June and early July really got out of hand last summer, which is why there's this push to decentralize the draft. Hear what GMs Holland, Lamoriello, and Sakic had to say about.
---
PPP Runs on Your Support
If you enjoy reading PPP Leafs, and want to see it continue, please consider becomming a paid subscriber. We want to keep all our content open to all users, but to be a sustainable site, we need more support from paid members.
Subscribe Now