Shane Doan was officially announced as a special assistant to Brad Treliving on Friday. He spoke with the media virtually, you can read his quotes in the piece by David Alter below.
"I don't care if you love the Leafs or hate the Leafs, which a lot of people do, you can't ignore the fact that it is where hockey is so huge,"

Shane Doan lists the reasons why he left the Coyotes for the #Leafs. Can he help in Matthews extension talks?https://t.co/kXn5u8GQue

— David Alter (@dalter) June 9, 2023
Is trading a star player worth it?
Two-way defense prospect Tom Willander is the next in Brian's draft profile series. He's putting in so much work.
Luke Schenn reportedly would like a contract extension with term this summer. Models say he's worth a couple million per year. I would be wary about term on the 33-year-old.
What's a good term and AAV for Luke Schenn if he stays with #Leafs? ⤵️ https://t.co/BcWBtxRuqC

— David Alter (@dalter) June 9, 2023
The Columbus Blue Jackets were at it again, picking up another defender, Damon Severson, in a sign-and-trade with New Jersey.
Spider-Man Across the Spiderverse's production designer Patrick O'Keefe is a Leafs fan so he created Spider-Canada for the movie. I have decided it is Marie-Philip Poulin behind the mask.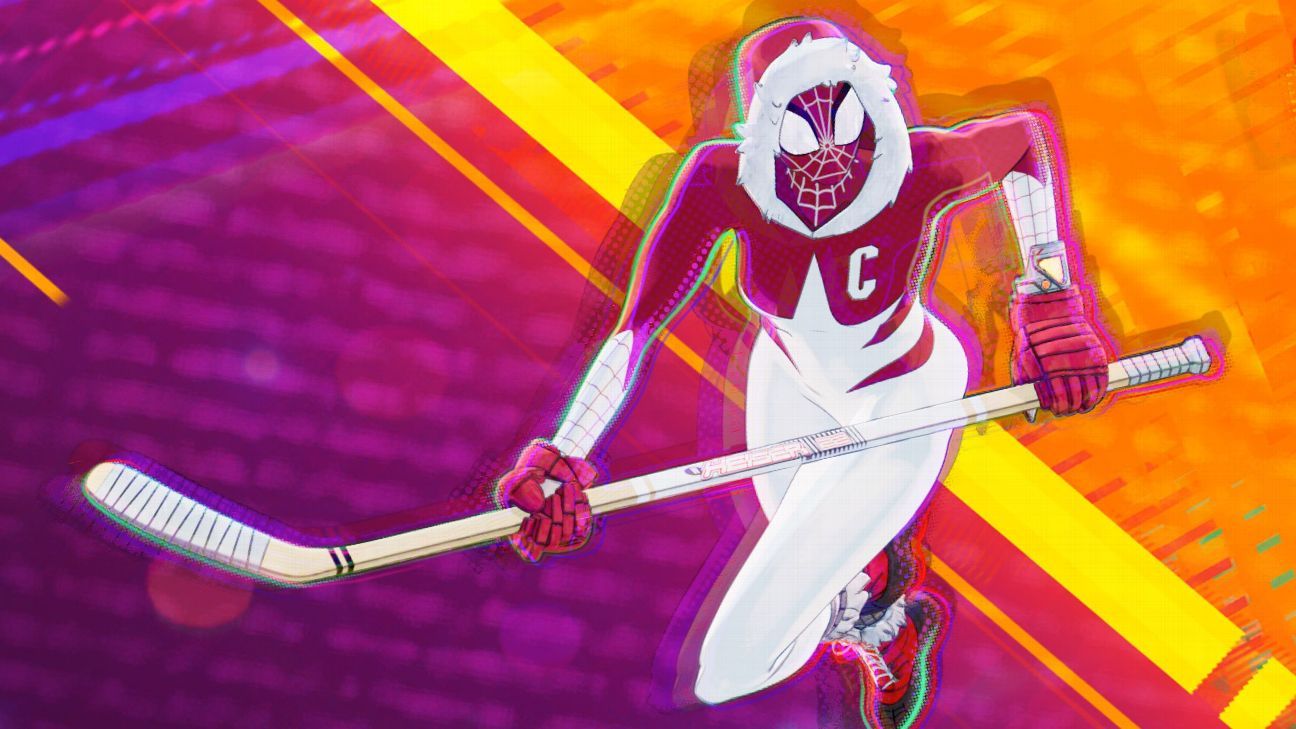 DJ Mika Zibanejad will be performing at Sweden's Lollapalooza this summer.
Yes... this is real. DJ Mika Zibanejad is performing a set at Lollapalooza Stockholm 🤯🎧 pic.twitter.com/UnXJua7Jb9

— B/R Open Ice (@BR_OpenIce) June 9, 2023
Like with all scams, I'm curious if the LA Kings will see any more of the money promised for the naming rights to their arena.
JUST IN: Crypto .com is shutting down its institutional exchange in the United States

— Milk Road (@MilkRoadDaily) June 9, 2023
More drama with the Ottawa Senators sale. This one boils down to getting the downtown arena.
I'm led to believe the structural concern of the Apostoloupolos bid was due to an out clause in 1 year should he not have a chance to get the arena deal completed.

For that reason (although he was the highest bidder with the cleanest bid) the league would not approve. He's out

— Derek Lee (@DLee075) June 9, 2023
"Neil Doef, a player from Smiths Falls, Ont., suffered a paralyzed left leg after colliding with the boards in 2014." Almost a decade on and he's finally won his case through settlement with Hockey Canada.