Toronto Maple Leafs @ Tampa Bay Lightning
07:00 PM at Amalie Arena
Watch on: TBS, CBC, TVAS, SN, BSSUNX
The Leafs are leading the series against Tampa with a goal differential of +1 after one ten-goal game and one nine-goal game. The faceoff percentage over two games is 52.8% to Toronto. Which means nothing – even more so than usual. The series is tied, and how it got that way doesn't determine the outcome of the next game.
When I was a little child there were these colouring books where you dipped a paint brush in water, painted the paper and colours appeared, perfectly inside the lines – the picture painted itself. This was great for a child who couldn't draw, at least for five minutes until boredom set in.
The Leafs had a big bounce-back game, and now the Lightning will react and have a big bounce-back game and so we will go bouncing back and reacting through to the end. That's telling the story of hockey with a brush dipped in plain water. It's simple, simplistic, and it's a "just one thing" story that easily fits within the lines reality set down on paper.
Toronto lost game one – while eventually showing a lot of the same strengths they won game two with – because they played slow. They controlled the puck poorly, they didn't respond rapidly defensively, and they didn't aggressively dominate offensively for about 15 minutes. They won game two because they did all the things they'd done well in game one and they did it faster. Don't discount the missing Tampa defencemen, because all that exciting forechecking by the third line might have been a little different with Tampa's two best defenders on the ice.
There were about a million other reasons why each team won and each team lost – shades of nuance, bold colours of deeper meaning, an entire tapestry of complex interrelated shapes and forms. And it leaves us today right where we were on Tuesday morning: The Leafs are better, but not by much. All we can add now is the change of venue and the change of lineups for each team, recalculate the "by much" and then we play the game.
Them
Victor Hedman took line rushes, and is a game-time decision. Erik Cernak was not in evidence this morning. My assumption is Hedman knocks Cole down and Hadyn Fleury out.
Lines
Chris Krenn via Daily Faceoff from last game, wich adjustments
Steven Stamkos - Brayden Point - Nikita Kucherov
Brandon Hagel - Anthony Cirelli - Alex Killorn
Ross Colton - Nick Paul - Patrick Maroon
Tanner Jeannot - Pierre-Édouard Bellemare - Corey Perry
Mikhail Sergachev - Darren Raddysh
Victor Hedman - Nicklaus Perbix
Ian Cole - Zach Bogosian
Andrei Vasilevskiy
Brian Elliott
Us
There's no reason to expect any change in the Leafs lineup. No change in their approach to the Maroon-Perry circus act would be good too. Here's my theory: NHL players have always been the big shots. If they'd been undersized computer nerds in high school, they'd know how to laugh that shit off. Maybe the Leafs should get the analytics department to train them on how to ignore jackasses. Or a star of women's hockey who played on men's teams some of the time – if they can locate one.
Lines
Calle Järnkrok - Auston Matthews - Mitch Marner
Alex Kerfoot - John Tavares - William Nylander
Matthew Knies - Ryan O'Reilly - Noel Acciari
Zach Aston-Reese - David Kämpf - Sam Lafferty
Jake McCabe - TJ Brodie
Mark Giordano - Justin Holl
Morgan Rielly - Luke Schenn
Ilya Samsonov
Joe Woll
The Game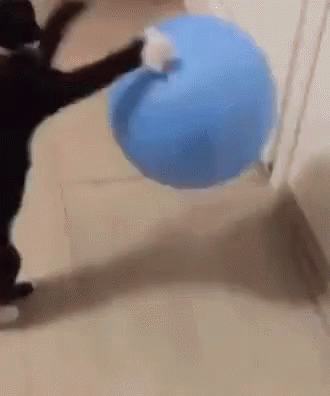 Remember: we're the white team now and it's Jon Cooper trying to hard-match the top line.
Go Leafs Go!